After a natural disaster hits, everyone scrambles to deliver food and water and erect temporary shelters. What if those efforts could be synchronized to minimize waste, recycle bottles and engage local populations without fancy tools? Introducing the
SodaBIB
, or Soda Bottle Interface Bracket, from a team of
New York Institute of Technology School of Architecture
professors and students. They just launched a
fundraising campaign
to construct a model of their patented water bottle roofing system that could provide emergency shelter in developing countries and disaster relief areas.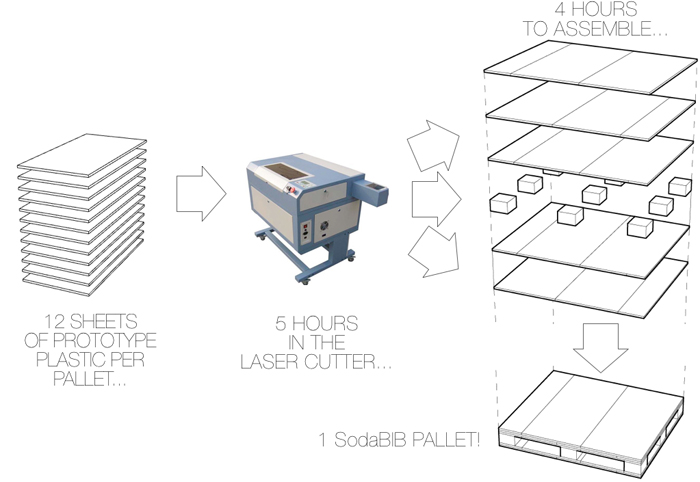 The roof is constructed with discarded water bottles that are crushed, overlapped and offset like everyday roof shingles. A key element of the system is the SodaBIB, which aligns the bottles.
With an ambitious goal of raising $32,500 by Thursday, November 15, the team opened a social media fundraising drive on
Kickstarter
, which features a two-minute explanatory video and enthusiastic descriptions of thank-you gifts made from recycled materials. Tax-deductible donations will fund the materials and labor to build a model of the water bottle roof at NYIT's Old Westbury campus.
The prototype would allow the NYIT team to demonstrate how the roof works and to start initiating partnerships with businesses that manufacture plastic pallets. When we reach our fundraising goal and build the full-scale model, students and visitors will immediately understand the concept of upcycling, or changing what some consider waste materials into a higher and better use — in this case, shelters for poor nations hit by disasters.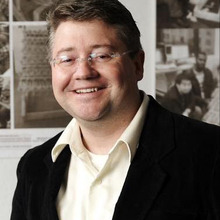 Check out the SodaBIB project on
Kickstarter
, where you will learn more about the team and prizes such as unique jewelry made from recycled prototype materials. Read more about SodaBIB at
sodaBIB.org
, and follow along on
Facebook
and
Twitter
.
Jason Van Nest is an architect in New York City. He is also an Associate Professor of Architectural Building Technology at NYIT's School of Architecture and Design and a lecturer at the Yale School of Architecture. Van Nest also designs homes and consults with architecture firms to help the adoption of Building Information Modeling (BIM) workflows.
For further information, see: jasonvannest.com, mobilisarchitecture.com, mobilismodeling.com and sodaBIB.org.