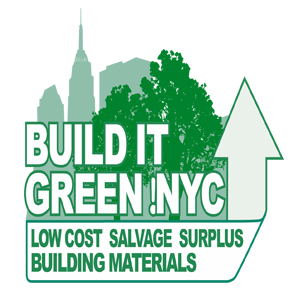 Hitting the big time, which singer-songwriter Peter Gabriel explored so adeptly in his 1987 mega-hit of the same name, is deeply embedded in the American psyche. When the six-time Grammy award winner sang about being so much larger than life, acquiring more possessions, sleeping on a grand mountain-range-shaped bed and celebrating an ever-growing bank account, he was likely mocking our pervasive "more! more!! more!!!" cultural drive, but we apparently didn't mind given the fact that the single still achieved platinum status in our country five times over.
Although 25 years have passed since "Big Time" was released, the basic theme is still as relevant as ever. From hairstyles and personal adornments, to luxury vehicles, food portions, parties and homes, Americans embrace the "bigger is better" mentality with absolute gusto. Our satisfaction is short lived, however. Achieving the American dream may kick those good old endorphins into overdrive (for a brief time, at least) but inevitably, we always want to climb higher. That does not seem so awful — striving for greatness is a good thing, right? — but what happens to all of the stuff that we have amassed in the process? It no longer seems as great it once was, so we give it the boot. Perpetually upgrading to bigger, better, grander status is just as pervasive in the U.S. construction industry. There is no greater physical proof of this than in the
124,670,000 tons of building debris
that is sent to countrywide landfills every year. Yes, you read that right. Fortunately, the value of recycling and/or repurposing such materials, from an environmental and economical standpoint, continues catching on, with companies like
Reno Contracting
and the
Building Materials Reuse Association
leading the green battle cry. As the most densely populated city in our country, New York City knows all too well what kind of havoc unnecessary construction rubble can wreak on an already strained waste disposal situation. Ever since Staten Island's Fresh Kills landfill closed in 2001, the Big Apple has been
exporting roughly 12,000 tons of daily waste
to landfills located in Virginia, Ohio and Pennsylvania at a cost of
$400 million annually
.
Build It Green! NYC
(otherwise known as BIGNYC) is trying to turn things around, however. Given the fact that an estimated
7 million tons of construction waste
is produced every year in the city that never sleeps (some of which is perfectly usable) the nonprofit strives to lighten the landfill load by cherry picking discarded materials that can be easily reused by contractors, architects, designers and homeowners. Currently, the group's inventory consists of a whopping 75 tons of salvaged goodies. Not too shabby! In addition to obtaining post-construction remnants from commercial projects, BIGNYC typically rescues residential pre-demolition/renovation items, movie production materials and random treasures that volunteers find throughout the city. The organization then stores these diamonds in the rough at its Queens or Brooklyn warehouses, posting
photos, prices and descriptions of the inventory
directly on its website for an extra measure of consumer convenience. As far as reclaimed waste goes, BIGNYC has some glorious options to choose from, including grand architectural elements like mantels, staircases, columns, complete walls and even carved window arches. Far more humble yet practical construction supplies range from paint, lumber, flooring, doors and masonry items, to heating and cooling elements, cabinetry, hardware, furniture and windows. What sets BIGNYC apart from similar outfits is that the pricing on its salvaged collection is incredibly reasonable, and any revenue received is either
donated to local sustainability projects
or channeled into
Community Environmental Center
's many citywide eco-initiatives, including composting,
urban gardening
and green education projects. In 2012 alone, the nonprofit
has doled out $10,000+
in financial assistance to worthy community efforts. Inspired by BIGNYC's good green vibe? You, too, can combat unnecessary waste by
donating your excess construction materials
to BIGNYC or
offering the nonprofit a bit of financial support
(it is tax deductable, too). Thank goodness organizations like this one continue emerging across the country and around the world. It is often incredibly tempting, and yes, even "easier" to give the old heave-ho to bulky construction remnants that seem less than desirable, but in some cases, BIGNYC will go the extra mile (at no cost to the donor) by
driving to pick-up sites
so that unwanted items can be given a second chance. Heck yeah! The origin of the phrase "one man's trash is another man's treasure" may
still be a subject of debate
, but the meaning behind it all these centuries later is remarkably relevant. Those who wear green-colored glasses might easily view a pile of structural lumber salvaged from a 1940s building site as the most glorious windfall imaginable, so make their dreams (and BIGNYC's) come true by diverting your construction waste from the landfill today!