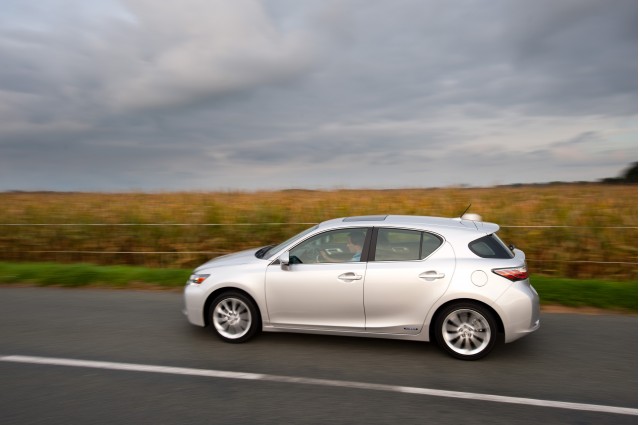 If you are in the market for a new car this holiday season and sustainability is important, take a look at the
2013 Lexus CT 200h Premium Hybrid Compact
. According to
Green Car Reports
, "There wasn't a lot wrong with the (2012) CT 200h, but Lexus has updated it for the 2013 model year with some small changes to ensure it remains competitive." The EPA rates the CT 200h for 43 miles per gallon (mpg) in the city, 40 mpg on the highway and an overall 42-mpg rating. As with the 2012 model, the 2013 CT 200h incorporates a drive-mode selector that allows the driver to toggle between four distinct modes: Normal, Sport, Eco or EV.
The Normal mode gives the driver naturally progressive power.
The Sport mode can be selected when the driver wants a more lively driving experience.
The Eco mode adjusts air conditioning settings and the throttle response is reduced relative to the pedal angle to emphasize fuel economy.
The EV mode allows the vehicle to be driven in its electric mode for as long as the battery lasts.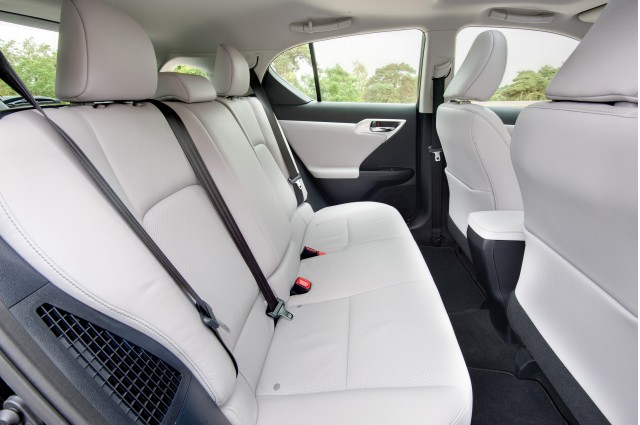 Some updated features for 2013:
The CT 200h's regenerative braking system helps recharge the hybrid battery pack and improve fuel efficiency. An explanation of regenerative braking from the Lexus site: "During braking, coasting and deceleration, energy that would normally be lost as heat is captured as electrical energy, which is then used to recharge the battery."
The standard six-speaker audio system features the world's first automotive speakers constructed with sustainable bamboo and resin.
Ecological plastics with 30% plant-based polyethylene terephthalate (PET) materials are used for the floor mats, deck side and deck board trim. The vehicle is more than 80% recyclable and is designed to be easily unassembled. The recycling symbol has been placed on the front, rear and tailgate trim to make recyclable parts as clear as possible.
Careful aerodynamic detailing of the lower bumper and finned rear undercover improves both vehicle stability and fuel consumption.
The CT 200h also has an exhaust heat recovery system that captures the heat of spent exhaust gases to speed engine coolant warm-up and allows the hybrid system to stop the engine earlier and more often in the driving cycle when it is not needed (for example, during city driving, when the power demand is lower).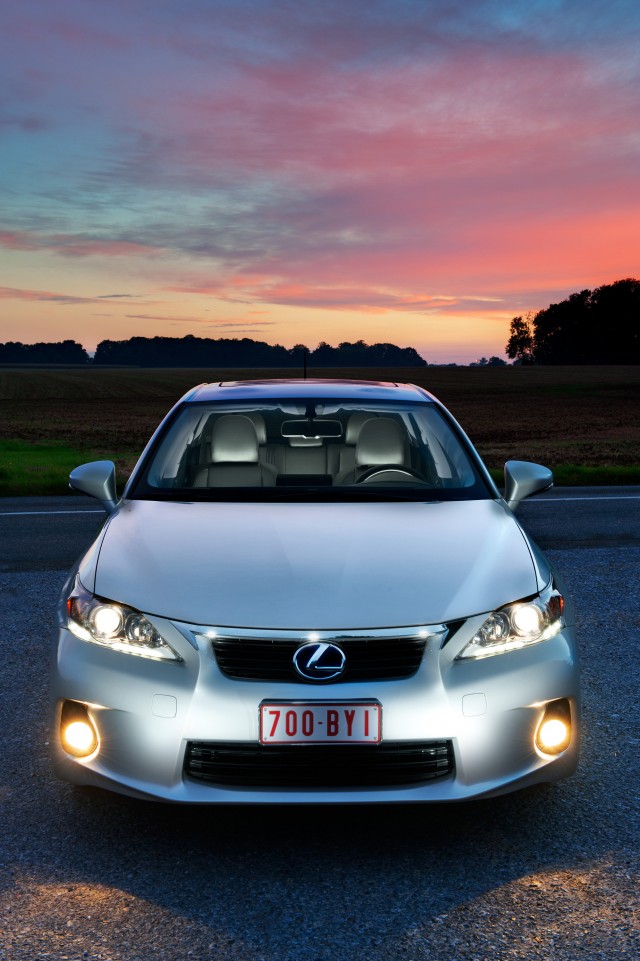 If You Drive
$31,850 base MSRP 134 horsepower, 0-60 in 9.8 seconds Fuel efficiency: 43 mpg highway/40 mpg city/42 mpg overall rating Visit
Lexus.com
for more information on this gorgeous 2013 hybrid.