The tune is an old one: Switch to compact fluorescent light bulbs because they absorb less energy and have a longer shelf life than their incandescent counterparts. And, the warning that they also contain small amounts of mercury comes right along with that knowledge, making them a little irksome to dispose of. Make it easy on yourself and let
The Home Depot
take care of the hazardous part by taking advantage of its CFLs Recycling Initiative program.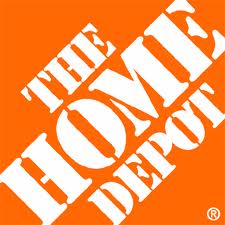 Since 2008, one of the world's leading home retailers has been offering its customers the free service of recycling intact CFLs to further push the use of these energy-saving bulbs. In its early stages, a Home Depot employee was the hands-on liaison between burned-out CFLs and the recycling receptacle. But, the process has become even more basic (if that's possible). Simply head in the direction of the returns desk and locate the orange recycling container that is designated for CFLs. Place them in one of the provided plastic bags and drop them into the container. You have just successfully done your share in recycling a CFL bulb. The Home Depot then takes on the job of ensuring that the bulbs will be handled by an environmental management company that will safely organize the proper packaging, transportation and recycling of the CFLs. This program is just one of the many efforts The Home Depot has made toward equipping its customers with environmentally friendly tools to implement in their own homes. Brush up on more ways you can improve your household with the
Eco Options Program
, and find out where you can conveniently deposit your expired CFLs with
The Home Depot store locator
.
For more on the latest The Home Depot has to offer, check out its social media sites. "Like" The Home Depot on Facebook, follow The Home Depot on Twitter and subscribe to The Home Depot YouTube channel.