Background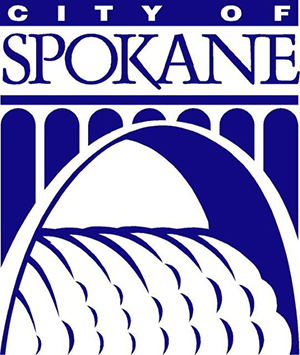 Like so many cities and towns these days, Spokane, WA, (pop. 209,525) offers its residents convenient single-stream recycling with weekly curbside pick-up. The Lilac City recently switched to 64-gallon carts using an automated collection system, aimed at making the curbside recycling process easier and more enticing to its residents.
Materials recycled
Paper
Including newspapers, magazines, catalogs, phone books, office paper, printer paper, junk mail, copier paper, corrugated cardboard, paperboard (cereal boxes, shoeboxes, soda/beer packaging, etc.) and other noncoated paper products.
Plastics
Plastic bottles, jars and tubs numbered 1 to 7 are accepted. No caps or lids; no Styrofoam or plastic bags.
Metals
Including all aluminum cans, aluminum foil, tin/steel cans, empty aerosol cans (no lids or tips) and small pieces of scrap metal.
Glass
Including all glass bottles and jars (no lids).
Other
Household batteries can be placed on top of the recycling cart lid, sealed in a clear plastic bag, for convenient pick-up and proper disposal.
Frequency
Curbside recycling pick-up occurs on a weekly basis, using specified recycling days. Carts must be placed curbside by 7 a.m. day of pick-up and must be within 2 feet of the curb and at least 3 feet from vehicles and other obstructions. The cart must face so that the lid opens toward the street, not the property.
Other programs
Spokane residents who have recently moved can enjoy a courtesy pick-up of moving boxes and packing paper. They can call the city's Recycling Department at 509.625.7894 to schedule a pick-up time. Food waste and yard scraps are collected at the curb from March to November. The green carts are picked up the same weekday as the recycling and refuse carts. Weekly cart loads must not exceed 200 pounds. Spokane is home to three drop-off facilities that accept recyclables, household hazardous waste and organic matter like yard waste and food scraps. Each facility is open seven days a week, from 7 a.m. to 5 p.m. (excluding holidays). Acceptable household hazardous waste materials include full or partially full aerosol cans, automotive batteries (up to five), antifreeze, brake fluid, gasoline (15 gallon limit), motor oil, alkaline batteries, fluorescent light bulbs and tubes (up to 10), glues and adhesives, ammonia, bleach, "hobby chemicals," oil-based paints, pesticides, garden chemicals, mercury-containing products like thermometers and thermostats, pool and spa supplies, propane tanks (5 gallon limit), road flares and thinners and solvents.
Waste to Energy Facility and Recycling Center (2900 S. Geiger Blvd.)
Valley Transfer Station and Recycling Center (3941 N. Sullivan Rd.)
North Transfer Station and Recycling Center (22123 N. Elk Chattaroy Rd. in nearby Colbert, WA)
More information
Visit the
City of Spokane Solid Waste Management website
for more recycling program info.