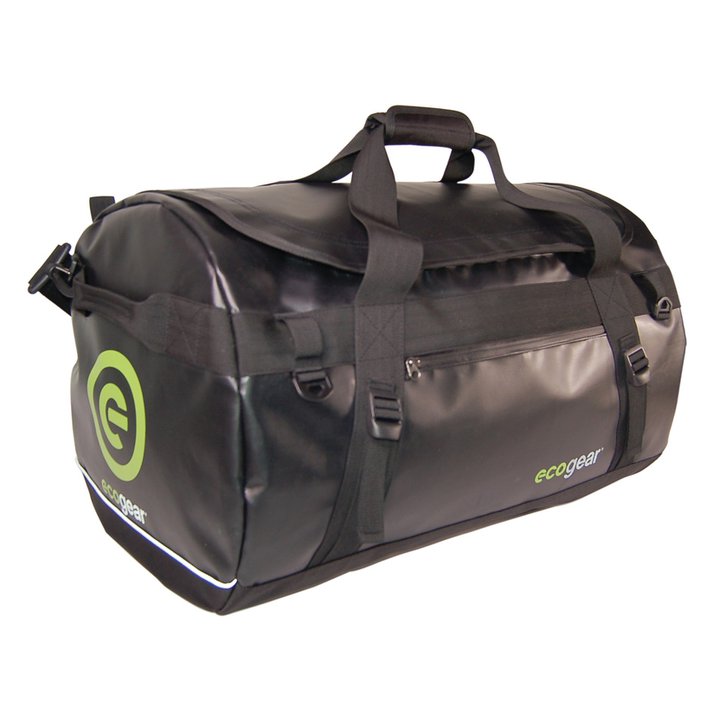 Ecogear
is "saving the world one bag at a time." This California-based sustainable bag manufacturer comes from simple beginnings, according to its founder, Jimmy Chen. "My inspiration for creating eco-friendly bags came while I was on vacation with my family," Chen recalls on Ecogear's website. "In the summer of 2006, [I] watched my kids play on the beach. Realizing how special these moments were and thinking about how fast my kids were growing up, I was struck by a thought. What can I do to help to ensure my children have a clean and healthy planet to enjoy?" Well, Chen answered the question by designing bags for kids and adults alike that keep the environment in mind. They use organic cotton,
polyvinyl chloride (PVC)
-free materials, recycled plastics and toxic-free dyes and components. The
Earth Series
by Ecogear is a sustainable line of bags made from recycled polyethylene terephthalate (RPET) water bottles with PVC-free backing. The buckles are made from recycled plastic and include natural cotton webbing and details. Using an alternative to PVC is a must for Ecogear. So, instead of utilizing the "commonly used and chemical-emitting PVC," the company has created bags coated with Ecoweave (EPO). Ecogear says EPO is a "non-toxic environmentally friendly alternative to PVC coatings." According to
Ecogear
, the benefits of Ecoweave include:
Toxin-free
PVC-free
Chlorine-free
No dioxin, phthalates or heavy metals
Carries no ozone-depleting chemicals
Clean to recycle — creates naturally occurring emissions when burned
Safe in manufacturing and consumer use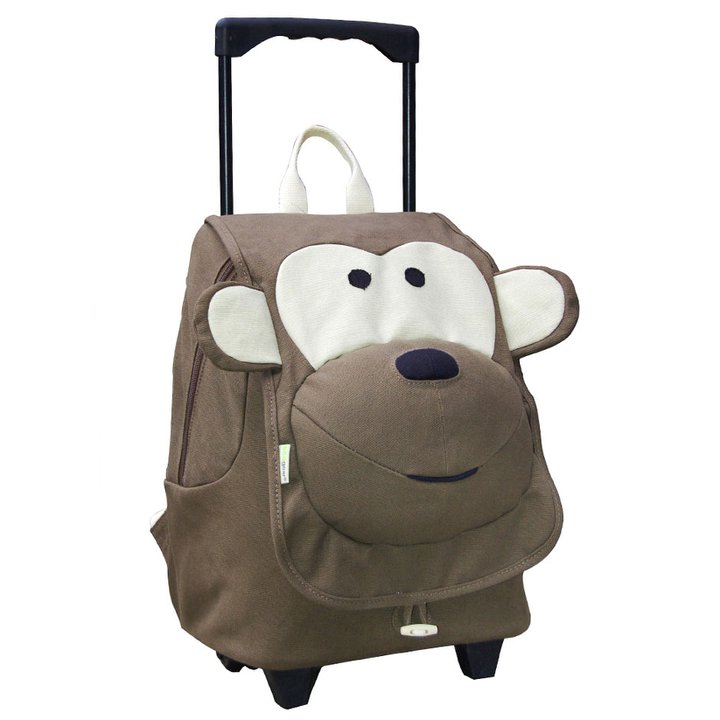 Eco-friendly features aside, Ecogear's line of children's bags are adorable, and given that they use health-conscious PVC-free coatings and are reasonably priced, I will be scooping up a couple. And, with the success of its line of bags, Ecogear has recently expanded its offerings to include sleeping bags made of recycled polyester. Perfect for that next outdoor excursion!
For more information on all of Ecogear's products, visit ecogear-products.com.