Are you looking for the perfect present for your sweetheart this Valentine's Day? Then go no further, because we have the perfect choice. Not only does Organic Bouquet offer gorgeous arrangements, but company also provides gift baskets, gourmet foods and beautiful wreaths.
This is your one-stop shop for any special occasion. The best part is that Organic Bouquet ensures each product is delivered in
recycled packaging
, so as not to harm the planet in its delivery process. Let's explore why this company is so great.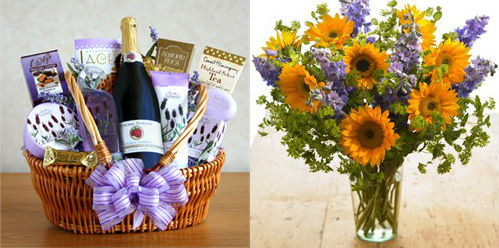 Shipping boxes
Each piece of packaging is made from recycled and recyclable materials. These boxes are just as good as the standard, nonbiodegradable ones. Organic Bouquet ensures that gifts will remain intact, all while protecting the planet. The printing on the boxes is also eco-friendly, as Organic Bouquet uses naturally nontoxic, low-VOC, water-based inks.
Paper plant sleeves
Organic Bouquet's paper plant sleeves are made using the utmost of sustainable processes. Paper sleeves are fashioned from Kraft paper, which is single sourced from
Longview Fibre Paper and Packaging Company
. The sleeves are also made from highly refined pulp and a contain a large percentage of recycled fiber content.
Gift cards and inserts
Gift cards and paper inserts can be wasteful, but at least Organic Bouquet prints each one on recycled/recyclable materials with soy-based ink, which comes directly from soybeans. Soy ink largely reduces air pollution released during the printing process, because soy is low in
VOCs
. Compared to petroleum inks, soy ink deteriorates four times more effectively.
Recycled vases
Organic Bouquet offers 100% recycled glass vases for your flowers. The tinted vases come with a green pedigree, which is made from recycled glass. In addition to its recycled packaging, Organic Bouquet also offers certified-organic flowers that are grown with natural resources and certified organic plant foods. The company also participates in many eco-initiatives, like its partnership with
Carbonfund.org
, which offsets carbon emissions.
For a list of Organic Bouquet's eco-standards and practices, click here.