What is Shipwreck Furniture?
Shipwreck Furniture was started by Nic Kruger, a handyman and carpenter with more than eight years of experience. Nic creates innovative and unique furniture from the reclamied timber of salvaged shipwrecks off the coast of South Africa. Each piece is gauranteed to be unique and full of character. Here is his firsthand account on how Shipwreck Furniture got its start, and how it sources its incredible repurposed finds.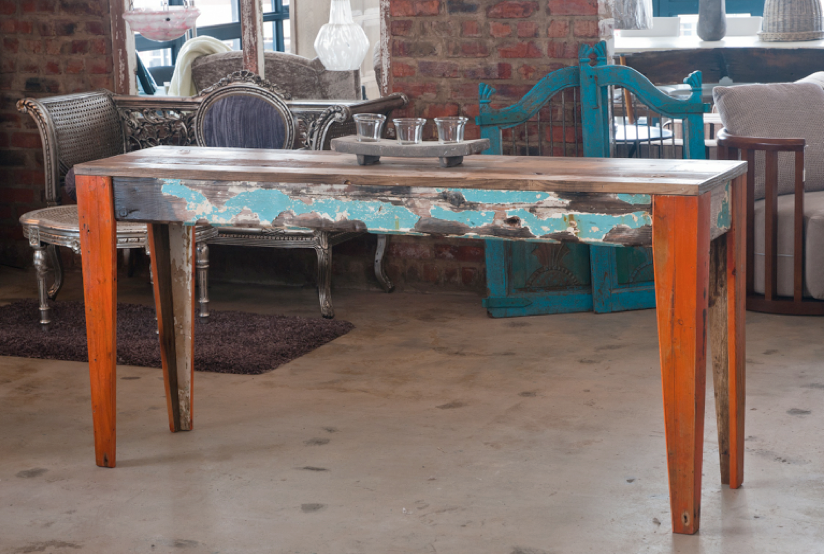 Where it all started: The Kunene
After being bought for ZAR 5.00 by salvagers Jimmy Uys and Paul Durandt from South Cape Salvage, the ship was raised off the harbor floor in a mighty salvage operation. The Kunene was beyond repair and was stripped for scrap metal. As part of the deal, her timber hull had to be removed and was nearly burnt. She finally came to rest on a grain farm in the Swellendam district, where her once gracefull hull lay in segments, given a last bit of character by the hot African sun.
Finally, I stumbled upon the wreck of the Kunene and fell in love with her timbers. I carted the bits off to my workshop in Knysna, South Africa, without a specific plan and started cleaning the multiple rusted nails out of the timber. Boats and ships built from wood in the 1940s and 1950s in South Africa are now coming to the end of their working life, and while new boats are being built from steel, I was fortunate enough to stumble accross all this beautiful wood.
The timber sat in my workshop for a while until finally there was time to make the first item. I called it "Table 1" for lack of a better description, but in no way did it detract from the great character and warmth that this table owned.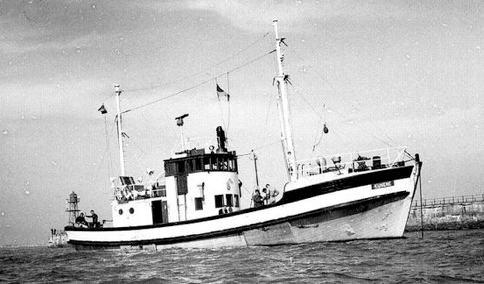 "Our aim is to capture and preserve as much of the character and history of the shipwrecks off our coastline in our furniture, in an environmentally concious manner."

–Nic Kruger
This was more or less how it all started and now we're busy setting the standard for great looking, innovative furniture made in an environmentally conscious manner. We exclusively use timber from wrecks, which in many ways limits us in conventional thinking and forces us to let the timber dictate the size, shape and finish of the final product.
These boats were chopped up with chainsaws and little regard for future use. The only parameters were the size of the dump trucks that used to transport them. For this reason, it is not possible to make very long tables without joints. Boats are also not square or box shaped. It is their beautiful streamlined hulls that make it possible for them to sail the oceans. Therefore, there are very few straight planks that come off these wrecks. All of the above challenges make it so much more rewarding to work with such great raw material.
Our team is small at the moment, but they consistently deliver a great product. A lot of time is spent extracting wrecks from where we found them and turning the raw chunks into usable raw material. We have a big budget for saw and planer blades because of all the metal still prevalent in the timber. A full-time team member is involved in cleaning and dismantling the wrecks. The metal bits incorporated in some of the designs are all leftovers from the wrecks.

The image above is an engraving on a plank incorporated in the table above. It is a certifying stamp that was done during a survey of the ship's seaworthiness during its lifetime at sea. The lighter colored timber is what is known here as Oregon Pine and was imported in the first half of the previous century in large volumes to our country from the U.S., mainly for use in construction, but obviously also used in boat building. The dark patches in the wood come from the leaching of rusting nails and metal bolts in the timber.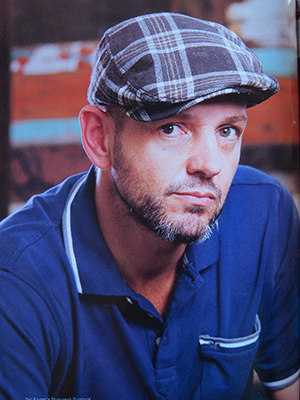 Our wrecks, salvage operations and the history of the boats can be seen by following this link.
The process of salvaging the wood and some detail on our workshop progress can be seen here. 
Please also visit the Shipwreck Furniture Facebook page for more up-to-date news and recent designs or products.
Nic Kruger, a carpenter with more than eight years of experience, started Shipwreck Furniture more than four years ago. Nic has a passion for the sea and for taking other people's waste and giving it a second life. Whenever he is not fashioning furniture from the wrecks of fishing trawlers or spending time with his family, he is in his wetsuit, spearfishing, come rain or shine. Emails are welcome at Mitchstitch@hotmail.com.