Ladies, pay attention. This article is for you.
Spring is right around the corner, which means so is spring break! If you are headed to the beach with your friends, or somewhere warm in general, then you must be in need of a new swimsuit. The fun holiday is all about standing out, so why not shine with an eco-friendly suit? Yes, you read that right. This year, steer clear from your average beach outfit, and try something new, like a recycled bathing suit from Aqua Green's
Eco Swim collection
. Each piece of swimwear is pretty special, since each is made from recycled materials. One of the main materials,
Repreve
, is a 100% recycled fabric crafted from post-consumer waste (plastic bottles) and industrial waste (nylon) that is turned into yarn. Repreve is great for the environment and limits Eco Swim's carbon footprint. In addition, Repreve donates a portion of each sale to an environmental cause. Customers can even vote which planet-friendly cause gets the money. How cool is that?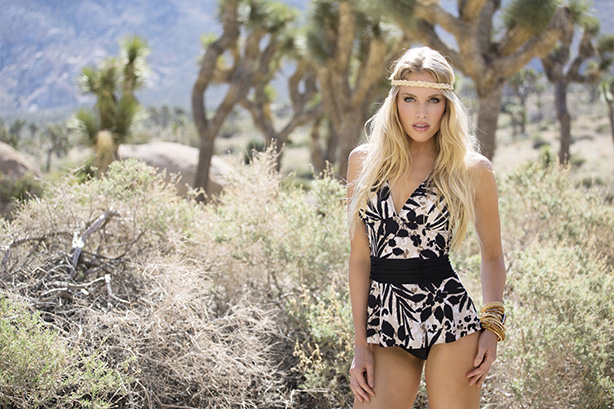 Here are just a few other ways Eco Swim shows love to the planet:
Bra cups contain zero petroleum oil-based foams, and instead have a biodegradable material made from plant oils and recycled materials called Eco Cell foam.
Other parts, like linings, labels and elastic components, are also made from recycled materials.
Even packaging and hangers are 100% recyclable.
Another great quality of Eco Swim: It is extremely dedicated in keeping beaches and oceans clean. As of 2012, it has helped gather 50,000 pounds of trash.
Not only are these suits eco-friendly, but they are also super cute and range in styles, colors and patterns. Choose from a one-pieces, two-pieces, tankinis and others. Click here to browse through the
2013 collection
. Trust me, it's hard to pick just one! Check out
Eco Swim's official site
and shop around for a perfect swimsuit that is great for spring and summer!