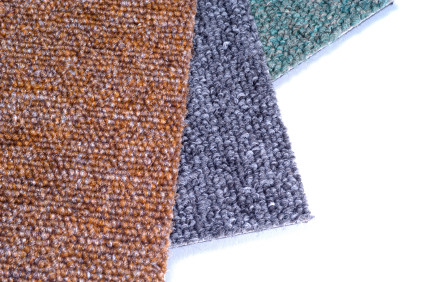 Did you know that Americans discard about 3 to 4 billion pounds of carpet each year (according to a 
case study
 on recycling postconsumer carpet by Carnegie Mellon University)? Almost all of this carpet is hauled away and disposed of in landfills, at a cost of roughly $100 million a year. According to
How Stuff Works
, Nylon is the most common carpet fiber on the market today, accounting for almost 65% of U.S. carpet sales. It is a highly resilient material that contains valuable chemical compounds that can be recovered and reused. This is why it is important to recycle nylon carpet instead of throwing it in the landfill.
Nylon carpet composition
Nylon
is a synthetic fabric made from petroleum products. It was developed as an alternative to silk in the 1930s by DuPont. A nylon carpet is made from twisted tufts of nylon fibers. Nylon is valued for its lightweight, tensile strength, durability and resistance to damage. It also takes dye easily, making the fabric available in a wide array of colors for consumers. According to the case study by Carnegie Mellon University mentioned above,
The face fiber of typical nylon carpet makes up about 35% to 50% of the weight of the carpet;
primary and secondary backing make up about 10% of the weight;
adhesive makes up about 6% to 10% of the carpet; and
calcium carbonate or other fillers make up the remaining 30% to 40%.
Why we should recycle nylon carpet
Nylon carpet is the best type of carpet to recycle. Why? Because nylon fibers are more resilient than other types of carpet fibers, so they stand up to the recycling process relatively well, allowing recyclers to recover a greater percentage of the material. Also, nylon carpet contains
hydrocarbons
, valuable materials that are usually extracted from fossil fuels. Hydrocarbons make up a valuable chemical compound. This limited resource can be harvested from old nylon carpet. Recycling nylon carpet also helps manufacturers use less virgin materials and keeps nylon carpet, which does not naturally degrade, out of the landfill.
Recycled nylon carpet applications
Nylon carpet fibers come in two varieties, nylon 6 and nylon 6,6.
According to Shaw Floors, you can convert nylon 6 fibers back to their original material, caprolactam, which is the building block for nylon 6 fiber. The caprolactum from post-consumer nylon carpet fiber is mixed with new caprolactum during the manufacturing process and new nylon carpet fiber is made.
Recycled nylon carpet with 6,6 nylon fibers is turned into plastic parts that are used in automobiles.

Shredded carpet fiber, either nylon 6 or nylon 6,6, can be used as filler in concrete or landfill cover. In a modern landfill, the compacted trash must be covered by dirt or some other material every day to minimize odor, litter and pests. Because carpet fiber saves space, it is preferred to dirt as a daily cover. The demand for carpet fiber in this application is virtually unlimited.
What to look out for
The
Washington State Floor Covering Association
offers the following recommendations.
Make sure the carpet and pad you want to recycle has no building debris, sheet vinyl, vinyl tile, paint, brown or black mastic, garbage, tack strip or razor blades.
Make sure the carpet is dry because excessive moisture can ruin the carpet.
Recyclers prefer flat pieces, but accept rolls as well.
Recyclers prefer carpet rolls that are taped or tied with string, not self-tie.
If asbestos is found, all work will stop and abatement will begin at the cost of the company or individual that generated the load.
Nylon carpet recycling regulations
Federal asbestos regulations apply to nylon carpet recycling.
Local air quality regulations
may also apply to the removal and handling of old carpet.
Find the nearest nylon carpet recycler
here
.