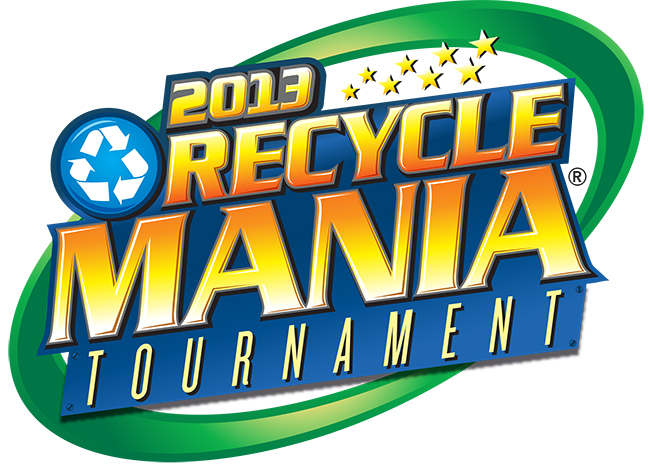 Every year, tens of thousands of college students participate in RecycleMania, a nationwide contest that pits school against school to see which is the best at recycling. Students collect aluminum cans, notebook paper, plastic bottles and other recyclable materials on their campuses to win prizes in categories like Waste Minimization and Per Capita Collection. Over its 12-year history, RecycleMania been a huge success: In 2012 alone, 94.4 million pounds of waste were collected for recycling and composting.
Until this year, however, a common waste item has been left out of the RecycleMania haul. Plastic film — that thin, lightweight plastic used for packaging and
shopping bags
— was previously excluded from RecycleMania's accepted materials, but for 2013 it has entered the competition as a new category. With this change, RecycleMania hopes to spread awareness of expanding opportunities to recycle this traditionally hard-to-handle plastic. On the surface, plastic film is not really all that different from the traditional rigid plastics that are recycled every day. The same polymers (the chemical building blocks of plastic) that create milk bottles, Styrofoam and PVC pipes can also be used to produce the thin, flexible films that become shopping bags and paper towel wrappers.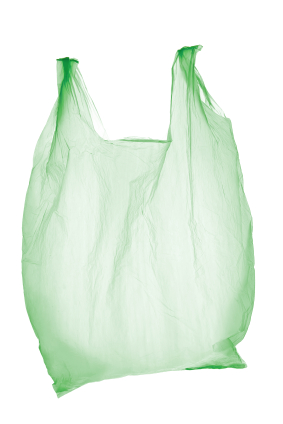 Unfortunately, most of that film goes into single-use packaging that is quickly disposed of. Every year, Americans discard around 4 million tons of plastic bags and wraps, which is a little more than 1.5% (by weight) of all the trash thrown away in the U.S. Those are some pretty impressive numbers when you consider how little a plastic bag weighs. Despite their similarities to rigid plastics, bags and wraps have until recently been much more difficult to recycle. Issues such as the need for specialized equipment and the large volume of plastic bags necessary to make recycling them financially viable have limited the integration of plastic film into community recycling programs. While large industrial producers of plastic waste have been recycling film for a while, it has been harder for consumers to find places to deposit all those shopping bags. Despite these difficulties, the last decade has seen steady growth in plastic film recycling. In 2000, only 4% of plastic bags and wraps were recovered, but by 2010, that number had reached nearly 12%. Because most curbside recycling programs still are not able to handle plastic film, retailers have stepped in to fill the gap, and today most grocery stores and large chains will accept plastic bags and film for recycling. The main market for recycled film is actually the construction industry, where the recovered material is turned into products like plastic lumber, but some recovered plastic film is also used to produce new bags. To help publicize the growth in plastic film recycling, RecycleMania has given plastic bags and wraps their own category in 2013. The contest will be similar to that for electronics: Students can select any four-week period during the contest in which to collect plastic film, and recovery rates will be calculated on a per-capita basis. Hopefully, this challenge will encourage universities to set up permanent plastic film collection programs. Because film recycling is still new, one of the most important ways programs like RecycleMania can help is just by getting the word out that all those shopping bags and wraps do not have to end up in the trash. By spreading awareness, we can all help move more plastic film out of landfills and into our recycling bins.
For more information on RecycleMania, including updated campus standings, see recyclemaniacs.org.
All statistics from the Environmental Protection Agency, 2010. "Municipal Solid Waste Generation, Recycling, and Disposal in the United States: Tables and Figures for 2010."