With spring in the air, I can't help but think about and plan my gardens. Last year, I purchased and planted new shrubs and grasses (using
Coast of Maine
products), and this year, I'm stepping it up in the décor department. A few years ago, I salvaged an antique door that was put on the curb in my neighborhood. I had seen one used in a restaurant with coat hooks attached to it and thought it was a great way to avoid landfill waste. So, with a little elbow grease and some outdoor stain, I was able to refinish the door so that it looked whitewashed and set it up against my garage. I then added a few nails and hung some flowering baskets, adding some wonderful color to my yard. I also know of a few shutters that I can get my hands on and love the idea of using them for this project. As it turns out, there are tons of DIY projects just like mine that can be made from recycled materials. For example, Dishfunctional Designs gives us tons of
ideas for what to do with old windows
. I love the idea of adding a shelf and using them as a planter, and they also give us the great idea of making a mini greenhouse out of them as well.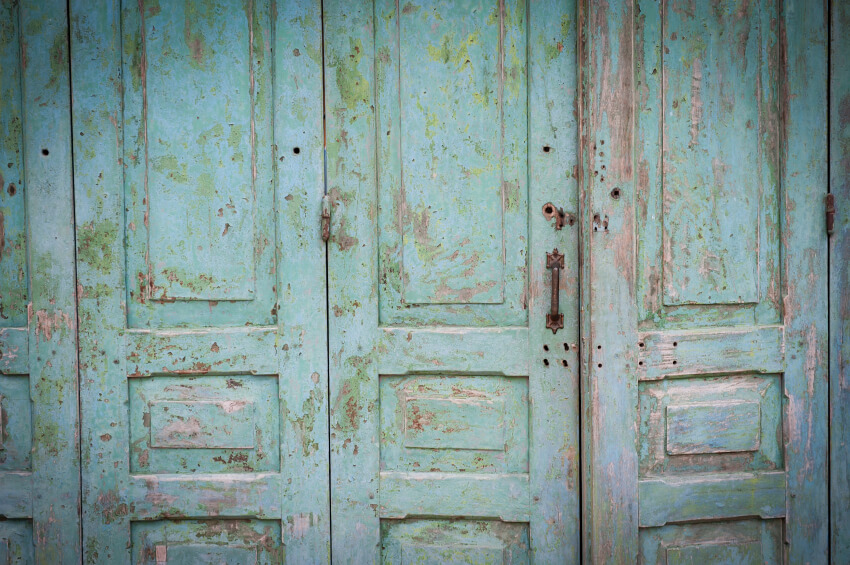 Over at
Cottage in the Oaks
, a blog dedicated to DIY home improvements, they use old garden tools such as rakes and shovels to make a trellis. Turning an old chair into a planter has become a popular idea, and
Better Homes and Gardens
gives us a few simple steps to do so. With a couple of tools you will have bees and butterflies enjoying the vibrant colors along with you. Using vintage wooden crates, baskets and containers makes for unique garden planters as well. For lighting, I now save my old mason jars and
place candles in them
. Flowers for my table are usually set in an old aluminum can that once housed tomatoes. I spray-paint the can with metallic paint, and then tie a simple bow around it to give it some color and a shabby chic, vintage look. Many of these items you can find at flea markets and in antique stores. It might even be worthwhile to ask your friends if they have old things that they are planning on getting rid of soon. And, of course, the next great find might be as close as your neighbor's curb.
Pinterest
is now a great reference for unique ideas, and, like many of you, I am slightly addicted. What ideas do you have for your garden this year? I'd love to hear about any unique items that you plan to salvage and reuse.