Background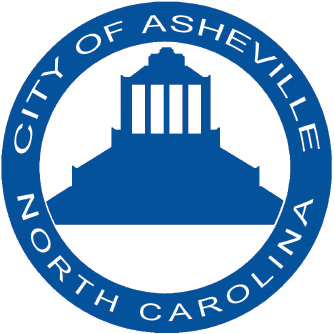 Asheville, NC (pop. 84,458), debuted single-stream recycling in spring 2012 with its
Zero Waste AVL Recycling Program
. During its roll-out phase, Asheville residents received new 96-gallon blue roll carts for the curbside program. The larger bins also signalled the ability to recycle materials that had previously been banned, to the delight of city officials and residents alike. The newfound ease in dropping recyclables at the curb seems to be a hit. Zero Waste AVL's initial pilot program, which appeared in four Asheville neighborhoods in 2011, increased recycling volume by 50%.
Materials recycled
Paper
Including paperboard, corrugated cardboard, beverage cartons (plastic spout is acceptable), paper egg cartons, paper bags, phonebooks, paper towel/toilet paper rolls, office and school paper (all colors), newspapers and inserts, sticky notes, envelopes, catalogs, magazines, wrapping paper and paperback books.
Plastics
Plastics numbered 1 through 7, including bottles, jugs, tubs, jars and containers. Lids and caps are OK, even if they are not numbered. No plastic bags, Styrofoam or plastic wrap accepted.
Metals
Including aluminum cans, steel/tin cans, metal lids, aluminum foil, aluminum plates and pans and empty aerosol cans.
Glass
Glass jars and bottles accepted (clear, green, blue and brown). Broken glass is OK.
Frequency
Curbside recycling pick-up occurs on a biweekly basis ("
A
" or "
B
" weeks), same day as trash. Carts must be placed curbside by 7 a.m. day of pick-up and must be spaced 5 feet apart from the trash cart.
Other programs
The City of Asheville hosts a bagged yard waste curbside pick-up program wherein branches, leaves and shrub trimmings are collected (grass is not accepted). Bags must be placed at the curb by 7 a.m. the Monday of pick-up week. Any kind of lawn or garden bag can be used. North Carolina state law prohibits appliances from going to landfills. Accordingly, the City of Asheville collects appliances for a $5 fee that is assessed on the resident's water bill. Call 828.251.1122 to schedule a pick-up time. State law also prohibits electronics from entering landfills. Asheville residents can recycle their e-waste through various retailers, or they can recycle e-waste and household hazardous waste on Fridays, from 9 a.m. to 3 p.m., at the Buncombe County Household Hazardous Waste Facility, located at 81 Panther Branch Rd. Accepted e-waste includes computers (monitors, CPUs, keyboards), calculators, copiers, fax machines, VCRs and DVD players, telephones, stereos, televisions, cell phones and video cameras. Most electronics are accepted for free. A small fee may be assessed for those brought in bulk. Paint and related items such as sealer, paint thinners, enamels, polyurethane and flammable liquids (such as gas and kerosene) will be charged $2 per gallon (20 gallon limit/week). Other HHW items, like pesticides, herbicides, insecticides, motor oil, antifreeze and lead acid batteries, can be dropped off for free. Bulky items like furniture can also be scheduled for pick-up at the curbside. This includes old carpet, which must be tied with string or twine in 4-foot rolls. Call the number above to schedule an appointment date, and then place the bulky item(s) at the curb by 7 a.m. on the day of pick-up. The Asheville area has four recycling drop-off centers:


Curbside Management Materials Recycling Facility, 116 N. Woodfin Ave. in nearby Woodfin, NC
Behind the Asheville Pizza & Brewing Company, 675 Merrimon Ave.
Buncombe County Landfill, 85 Panther Branch Rd.
Buncombe County Transfer Station, 190 Hominy Creek Rd.
More information
Visit the
City of Asheville Recycling website
for more recycling program info.