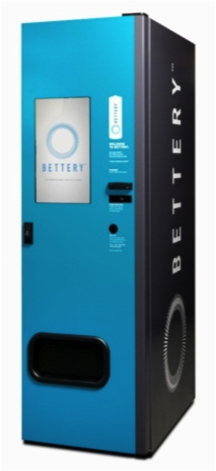 BETTERY
, a Portland-based company, is on a mission to reduce the waste associated with manufacturing, transporting and using disposable batteries. Every year, U.S. households and businesses purchase nearly 3.5 billion single-use batteries. It is estimated that 90% of these batteries end up in landfills. These discarded batteries amount to 200 million pounds of landfill waste per year — enough to fill a freight train 10 miles long. The energy used in the manufacturing and transportation of single-use batteries could power homes in a city the size of New Orleans. Simply put, single-use batteries are both expensive and wasteful.
BETTERY Swap Stations
To address this significant problem, BETTERY has developed a convenient solution that reduces waste and saves consumers money on their annual battery costs. Starting in April of 2013, BETTERY began deploying kiosks, referred to as BETTERY Swap Stations, in the Portland and Seattle metro areas. These Swap Stations allow customers to buy BETTERY AA and AAA reusable batteries that can be swapped for fully charged batteries as needed. Each BETTERY battery can be recharged and reused more than 500 times, eliminating the need for an equivalent number of single-use batteries. That's nearly a 30-pound waste reduction per BETTERY battery. And, at the end of their lives, BETTERY batteries are 100% recyclable. BETTERY batteries are sold in reusable packaging so there is nothing to throw away. The packaging provides a safe and convenient way to transport batteries, prevents against damage and loss and offers a simple way to organize new and drained batteries (simply flip drained batteries upside down).
BETTERY reusable batteries
BETTERY reusable batteries hold their charge for up to two years and have the same or better battery life in most common electronic devices as premium single-use batteries. In high-power devices, such as digital cameras, game controllers and children's toys, BETTERY reusable batteries deliver performance up to two to three times better than premium single-use batteries.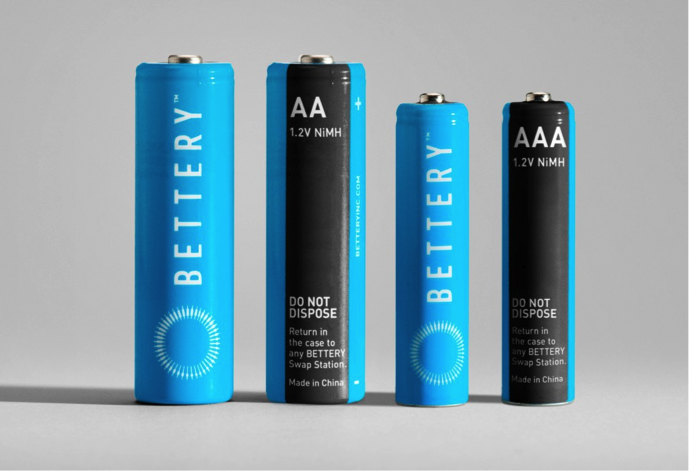 How to get started with BETTERY
BETTERY Swap Stations are located at select Northwest Whole Foods Markets and at the Smith Memorial Student Union on the Portland State University campus. To get started, customers purchase a four-pack of BETTERY batteries for $10, use them until drained and then swap them for a four-pack of freshly charged batteries for just $2.50 at any Swap Station. Customers' initial investment in BETTERY pays for itself in as few as three swaps when compared to single-use premium batteries. Savings continuously grows; the more you swap, the more you save.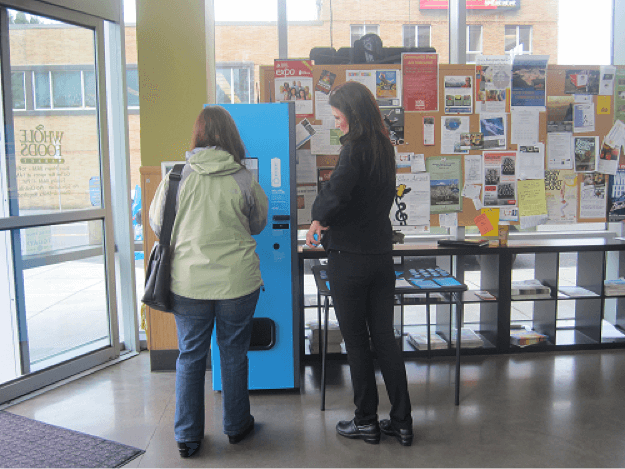 Free battery recycling
BETTERY also offers free recycling of drained single-use household batteries. Customers can recycle drained AA, AAA, C and D alkaline batteries at a BETTERY Swap Station at any time. In addition, BETTERY holds monthly recycling events at all Swap Station locations. At these events, BETTERY will accept alkaline, NiCad, NiMH, lithium, zinc chloride, zinc air, carbon-zinc and silver oxide batteries. BETTERY's partner, Total Reclaim, is an e-steward certified recycler. Working with Seattle-based steel producer Nucor, Total Reclaim, converts drained alkaline batteries into steel products such as rebar.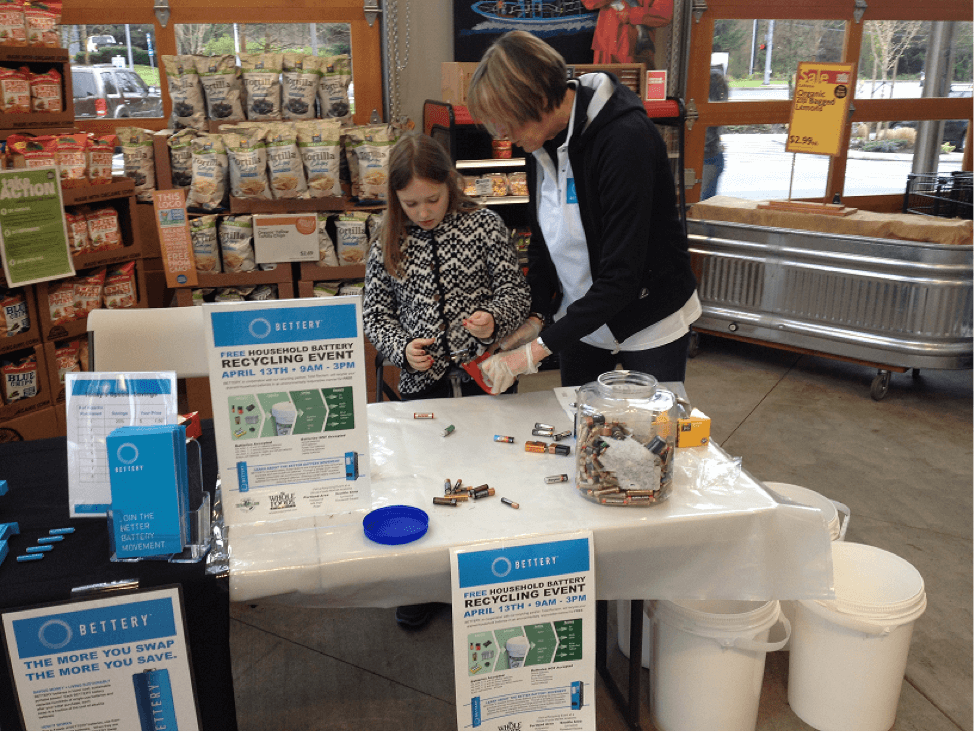 BETTERY batteries for business
BETTERY offers businesses and organizations the ability to easily utilize Swap Stations at local retailers to meet their battery needs. Authorized individuals can use a corporate account to buy and swap BETTERY reusable batteries and the organization or business is billed on a monthly basis. Using
BETTERY for Business
allows organizations to meet their sustainability objectives while saving money on their annual battery costs. Large corporations or university campuses can also request evaluation for the placement of a BETTERY Swap Station to meet the battery needs of their organization as well as offering a service to its students or employees.
For more information about BETTERY, please visit our website at BETTERYinc.com.
Bill Coleman, Senior Vice President, Product Management and Operations, and co-founder, BETTERY, Inc.
Bill is an entrepreneur with 25 years of experience in product and operations leadership roles focused on implementing customer-facing business operations and leading user-focused product design efforts. Bill was a co-founder and Senior Vice President of Product and Operations at IronPlanet, where his team built the market-leading online auction company for the construction and agricultural equipment markets.
Bill's passion is building sustainable teams, products and processes by making things simpler and better. Bill believes that product design and process improvements can and will create a sustainable future. Bill has worked in and led both for-profit and nonprofit organizations and has taught classes on careers in sustainability to professionals in transition.
Bill co-founded BETTERY, Inc. with Charlie Kawasaki, the inventor of BETTERY and a serial entrepreneur. He lives in San Jose, CA, with his wife, Tammy, and two teenage sons, Sean and Matthew.