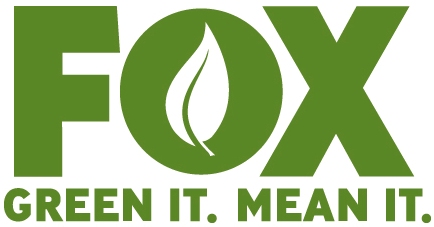 It's no secret that Hollywood is filled with green celebrities constantly giving back to the planet and expressing concern over major eco-issues.
As you may know, the film and television world consumes large amounts of energy and unsustainable resources. With that said, many television networks are hopping on the green bandwagon, ensuring their sets, productions and corporations are improving the environment rather than harming it. One TV network that is all about greenness is the
FOX Broadcasting Company
. FOX is not only known for popular shows like
Glee
,
Bones
,
The Mindy Project
,
The Following
and
American Idol
, but it is also recognized for contributing to the environment. It is right there in its motto: "Green It. Mean It." So, how does FOX contribute to Mother Earth's betterment? Read further to find out! Let's start with the
Green Production Guide
. Created by the Producers Guild of America Foundation and
PGAGreen.org
, along with support from several film and TV production companies like FOX, the organization is "aimed at reducing the industry's carbon footprint, by helping film and television professionals find the resources and partners necessary to make use of sustainable practices in their productions." The Green Production Guide features nearly 2,000 companies that are all about green production. It is also a great resource tool for production and distribution companies looking to turn productions sustainable. The guide offers a valuable resource tool — a searchable database — where companies can research vendors providing green products and services. The website also offers a carbon calculator for producers interested in maintaining the utmost of sustainable practices. That's not the only organization FOX is linked to. It is also committed to being carbon neutral and saving energy. It does just that with
News Corp.'s Global Energy Initiative
. Through this particular initiative, FOX and News Corp. strive to maintain energy efficiency and environmental sustainability. According to News Corp.'s official website, it aims to:
Grow its business without growing its carbon footprint;
power its operations with clean electricity;
minimize solid waste to landfill from its production operations; and
engage readers, customers and partners on sustainability issues through partnerships and content of the highest caliber.
By 2015, the company hopes to reduce emissions by 15% and invest in clean energy equal to 20% of its electricity use, among many other eco-goals. On and off set, FOX has some of the greenest stars in Hollywood, like Kevin Bacon and Emily Deschanel. If you visit the network's official website, you can watch videos from your favorite celebs, including James Purefoy, Jane Lynch and Matthew Morrison, where they provide some handy-dandy eco-friendly tips such as how to purchase greener products and why it is beneficial to recycle water bottles. Be sure to check out how
FOX Television Studios
and
Fox Television Stations
implement sustainability and continue to treat our planet with kindness.