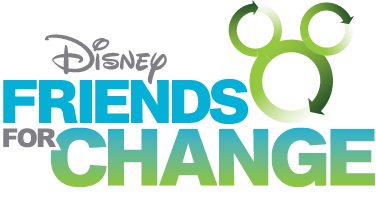 When it comes to media companies,
The Walt Disney Company
is perhaps one of the most influential ones out there because of its target audience. Family and kids are at the heart of Disney. This means that it is extremely important to set a good example, and a great place to start with is the environment. If you have seen the popular kids movie,
WALL-E,
Disney's message is loud and clear, as it depicts an earth in the future that is dominated and overrun by garbage. And, with rave reviews and box-office records, it goes to show how powerful and influential a film of this magnitude can be for kids across the nation. Through its films and networks, as well as its parks and characters, Disney is committed to connecting its audiences with nature. As a company, Disney has a slew of eco-initiatives — both long-term and short-term — and has been committed to giving back since 2009. On its website, Disney states that its eco-goals include:
Achieve zero net-direct greenhouse gas emissions
Reduce indirect greenhouse gas emissions from electricity consumption
Send zero waste to landfills
Have a net positive impact on ecosystems
Minimize water use
Minimize product footprint
The
Disney Worldwide Conservation Fund
 is one of Disney's biggest initiatives and provides financial support to the study of wildlife to protect the planet for future generations and, of course, to educate kids on conservation values. Through this fund, Disney has been widely recognized for its land conservation efforts and, just last month, Conservation International awarded Disney with a Global Conservation Leadership Award. Since 2009, Disney has invested more than $27 million in forest carbon projects in the U.S., Peru, Brazil, the Democratic Republic of Congo and China. Another important commitment is Disney's responsible forest practices. In 2012, the company announced a
paper sourcing and use policy
. The policy establishes guidelines for paper used on a daily basis, as well as its consumer products and packaging. While the policy aims to minimize the consumption of paper and eliminate paper products containing irresponsibly harvested fiber, it also aspires to maximize recycled content and fiber sourced from Forest Stewardship Council-certified forestry operations. But, these initiatives are really just the tip of the iceberg. Not only does Disney have its own set of corporate environmental goals, but it also want kids to get involved and make a difference through its
Friends for Change program
. Disney believes that taking steps together, along with our communities, makes a positive impact. For example, Friends for Change ambassadors Ross Lynch and Laura Marano of the popular Disney television show
Austin and Allie
are getting kids to connect with nature through
pledges
. And, to reach an even wider audience, Disney's Planet Challenge is in the in-school edition of Friends for Change. The free, classroom-based environmental competition encourages kids to make a difference in school, at home and in their local communities. The class selects a local environmental issue to research and creates a class project seeking real-life solutions to the problem. The completed project is submitted as a portfolio and prizes are awarded, such as a class trip to Disneyland, school grants, advance screenings of Disney Nature films and a Disney concert at the winning school. It is so encouraging to see a large company such as Disney reaching out to kids, friends and families to join together to create lasting, positive change around the world. And, while Disney has millions of dollars to fund the projects that are tied to conservation and eco-activism, it also concentrates a good portion of its efforts on coordinating community- and youth-led projects as well. As we all know, even the smallest actions lead to big changes and a positive community.