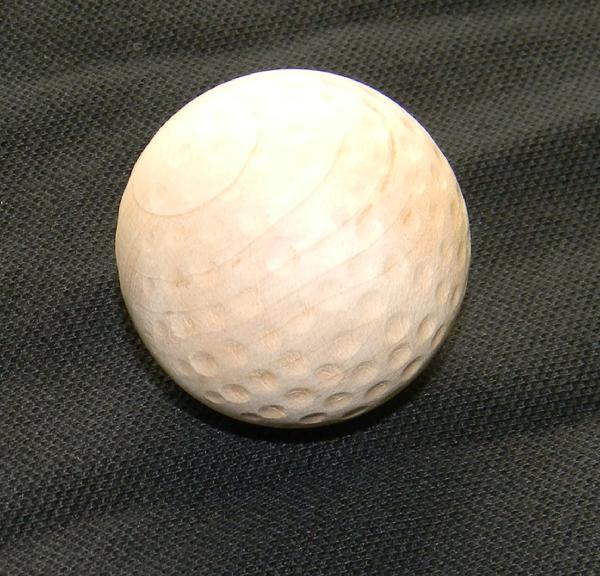 Photo via ecogolfballs.com. Are you an avid golfer with an eco-conscience? Are you a sometimes golfer concerned about the environmental impact of your wayward balls? According to
CNN
, teams of researchers at the Danish Golf Union have discovered that it takes between 100 and 1,000 years for a golf ball to degrade, and it is possible that they are releasing toxins into the environment during the process. According to the article, an "estimated 300 million balls are lost or discarded in the United States alone, every year." But, the
Eco Golf Ball
could be the answer to the golf ball litter problem. Developed in 1997, the Eco Golf Ball was created to help cruise lines continue the pastime of hitting golf balls off the fantails of their ships. This was necessary because in 1991 the
MARPOL V Treaty
was signed and that effectively banned the practice of hitting golf balls into the sea. The most important feature of Annex V (Prevention of Pollution by Garbage from Ships) was the complete ban imposed on the disposal of all forms of plastics (including golf balls) into the sea. The benefits of the Eco Golf Ball:
Eco Golf Balls are made from natural wood and will begin degrading in 48 hours when absorbed in water. The balls naturally degrade in seawater within three to six months. The balls are made from all-natural materials and will safely decompose in the water, leaving no harmful toxins.
The Eco Golf Ball is safe to hit into fresh or salt water.
Eco Golf Balls float, and can be picked up and used over and over.
The Eco Golf Ball meets all MARPOL V regulations.
The Eco Golf Ball is approved by the U.S. Coast Guard to hit into the sea.
The balls should not damage your drivers, however, the company recommends using irons.
Now, the Eco Golf company is branching out and exploring eco-friendly technologies to use in other industries like biodegradable cellular phone circuit boards, landscaping stakes, disposable cutlery and other consumable products.
For more information, visit ecogolfballs.com.