Background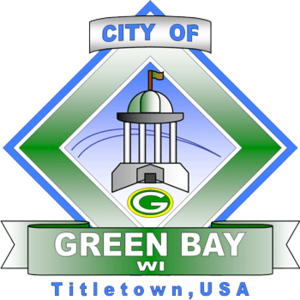 Three years into its single-stream recycling service, participation is now mandatory in scenic Green Bay, WI (pop. 104,868), and as such, residents are required to have a 64- or 96-gallon city-issued rolling cart to use for curbside service. This new service requirement, just beginning this summer, is both a nod to Green Bay's desire to be greener and a reinforcement of how import recycling service has become in the region. All recyclables in the tri-county area surrounding Green Bay are transported to the Tri-County Recycling Facility in nearby Appleton. The facility recycled more than 67,000 tons of material in 2012.
Materials recycled
Paper
Including corrugated cardboard (flattened and sized 3×3 feet or smaller), newspapers and inserts, junk mail, envelopes, magazines, catalogs, phonebooks, books, paperboard, dairy containers, frozen food packaging, office and writing paper, brown paper bags and shredded paper (enclosed in a stapled brown paper bag).
Plastics
Plastic bottles and containers numbered 1 or 2 are accepted (no lids/caps; must be rinsed).
Metals
Aluminum cans and bottles, steel/tin cans, metal lids and caps and empty aerosol cans (as long as they did not contain pesticides; caps/lids removed) are accepted. All items must be rinsed.
Glass
Glass bottles, jars and containers are accepted (no lids; must be rinsed).
Frequency
Recycling is collected on a biweekly basis on trash pick-up day. Carts should be placed curbside no early than 12 hours prior to pick-up time, and they must be spaced at least 5 feet from the trashcan and other obstructions. A collection calendar can be found
online
.
Other programs
Brown County's household hazardous waste facility, located at 2561 S. Broadway in nearby Ashwaubenon, is open to the public on Thursdays, from noon to 6 p.m., and Saturdays, from 8 a.m. to 2 p.m. Accepted items include paint, gasoline, paint thinner, solvents, acids, bases, cleaning products, pool chemicals, pesticides, fluorescent lights, ballast, cooking oil, propane tanks, motor oil, batteries and antifreeze. Many types of electronics, including TVs, cell phones, computers and other items, are banned from Wisconsin landfills. The HHW facility also takes e-waste for recycling. Fees may apply. Residents are instructed to call 920.492.4950 for pricing and guidelines.
More information
Visit the
City of Green Bay Department of Public Works website
for more recycling program info.