Atayne's mission promotes social change and active lifestyles through its performance wear.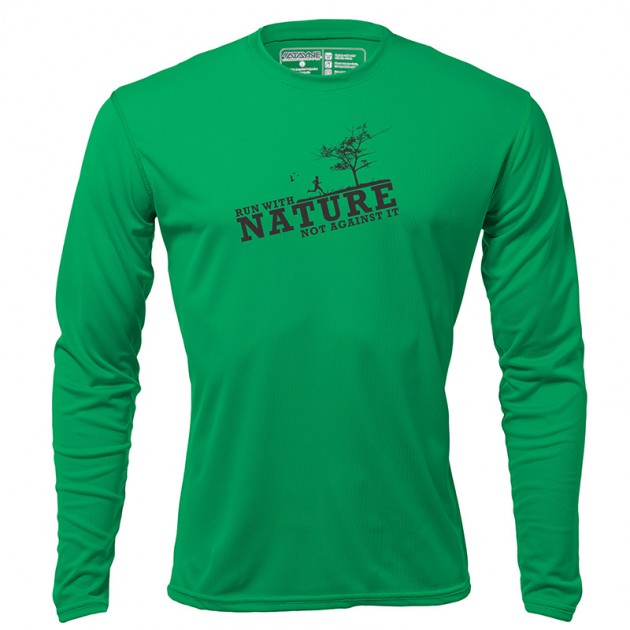 Light bulb moments seem to occur at the unlikeliest of times. For Jeremy Litchfield, his appeared in the form of a red performance shirt. As the
Atayne
founder finished up a run one humid, Washington, DC, morning, he looked down and was immediately startled — his entire lower half was stained with red dye.  Questions like, "What chemicals did my body just absorb?" and "How is today's performance apparel being made?" eventually led him to a query and challenge of his own: "How can this process be better?" Six years later, Litchfield's Atayne is actively employing newer technology to provide consumers with high-performance wear that is better for both the person and environment. Simply put, the company is not afraid to use a little trash. Recycled polyester developed from plastic bottles is the main fabric used in the clothing line. According to Atayne's website, eight to 12 reclaimed bottles make up one short-sleeve top, requiring 70% less energy to make than virgin polyester.  Even more, Atayne treats its materials with natural waste sources like coconut and crab shells. The manufacturing and design of the outdoor and athletic shirts also fit into the company's environmental consciousness. Everything from yarn to the location of the manufacturing facilities are localized to where Atayne sells its products: the eastern U.S. Both the men's and women's apparel boast minimalist patterns to curtail unnecessary fabric waste. Atayne offers short- and long-sleeved performance shirts for
men
and
women
, as well as fun graphic tops that encourage a green lifestyle with their creative illustrations. Regular items range from $29.99 to $34.99, but the website's outlet store features items catered to those with a tighter budget. Competitive runners and cyclists can also order
custom clothing
for their athletic events or special teams and organizations. The company's work doesn't stop there. Its
garment takeback program
accepts all used and abused polyester performance tops to recycle into new Atayne athletic shirts. There is even a buyer's incentive (besides the obvious): A $5 credit toward the next online purchase.
For more information on Atayne apparel, browse through the online store or visit one of Atayne's retail partners. You can also stay up to date with the company's various efforts via Facebook, Twitter and LinkedIn.