The average American produces 4.4 pounds of trash a day, and on the whole the United States produces over 250 million tons of trash a year. However, only about 35 percent is currently recycled, according to the Environmental Protection Agency (EPA). To address this national concern, the Ad Council and Keep America Beautiful (KAB) today launched a public service advertising (PSA) campaign designed to raise awareness about the benefits of recycling with the goal to make recycling a daily social norm. According to research released today by the Ad Council, only 52 percent of Americans say that they are "very" or "extremely" knowledgeable about how to properly recycle. Additionally, only 38 percent say they are "avid recyclers," recycling as much as possible and willing to go out of their way to do so. While there are several barriers to recycling, among the most common reasons given for not recycling are that respondents did not have enough information about where to recycle or what types of materials they are able to recycle.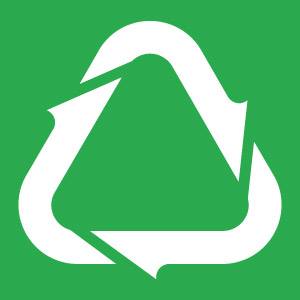 The "I Want To Be Recycled" campaign is targeted to motivate Americans to recycle every day. Created pro bono by San Francisco-based ad agency Pereira & O'Dell, the campaign shows that recyclable materials can be given another life and become something new if someone chooses to recycle. The campaign directs audiences to 
IWantToBeRecycled.org
, a new website with a localized search tool allowing users to find where to recycle either at their curbside or their nearest recycling center. The website illustrates the recycling process through an interactive infographic and offers detailed information on what materials can be recycled, how they should be recycled and what products they can become in the future. "We are thrilled to be again collaborating with Keep America Beautiful, our longstanding partner in creating PSAs that lead to a more sustainable environment, as we work to increase rates of recycling nationwide," said Peggy Conlon, president and CEO of the Ad Council. "Together, I know that we can reach the 'occasional' recycler and transform recycling into a simple, daily habit for millions of Americans." "This campaign is the emotional push needed to raise awareness and positively change people's behavior to recycle more. Our intent is to increase recycling rates, which translates into measurable benefits including waste reduction, energy savings, natural resource conservation and job creation," said Brenda Pulley, Keep America Beautiful senior vice president, recycling. "Based on survey feedback, we know people want to recycle. This campaign is designed to tap into that desire as well as provide helpful tools to make recycling easier." "The core idea is to tell people to recycle and give their garbage another life. Showing that a bottle has dreams seems like a very powerful yet delicate way of doing it," said PJ Pereira, chief creative officer at Pereira & O'Dell. The Ad Council and Keep America Beautiful partnered together more than four decades ago in 1971, creating a PSA campaign highlighting how litter and other forms of pollution were hurting the environment. The PSA, which featured Iron Eyes Cody, "The Crying Indian," first aired on Earth Day in 1971 and emphasized that every individual had a personal responsibility to help protect the environment. The ad became one of the most memorable and successful campaigns in advertising history and was named one of the top 100 advertising campaigns of the 20th century by Ad Age. The "I Want To Be Recycled" campaign is funded through Keep America Beautiful by Alcoa Foundation, American Chemistry Council, Anheuser-Busch Foundation, Nestlé Waters North America, Niagara Bottling, Unilever and Waste Management. In addition, one of the featured TV PSAs, titled "Stadium," was filmed on location at M&T Bank Stadium, which is home to the NFL's Baltimore Ravens. The stadium's exterior, and additional select areas throughout the venue, is constructed partially from post-consumer recycled aluminum. The online survey, commissioned by the Ad Council, was conducted in partnership with C + R Research. Research was conducted nationwide from June 25 – July 8, 2013. The sample consisted of 999 U.S. adults ages 18 to 64. The Ad Council is distributing the new PSAs for television, radio, outdoor and digital media to more than 33,000 media outlets nationwide. Following the Ad Council's model, the ads will run in space and time entirely donated by the media. The campaign will be supported by a comprehensive public relations and social media program on 
Facebook
, 
Twitter
 and 
YouTube
.
About Keep America Beautiful
Keep America Beautiful is the nation's leading nonprofit that brings people together to build and sustain vibrant communities. With a network of more than 1,200 affiliate and participating organizations including state recycling organizations, we work with millions of volunteers to take action in their communities. Keep America Beautiful offers solutions that create clean, beautiful public places, reduce waste and increase recycling, generate positive impact on local economies and inspire generations of environmental stewards. Through our programs and public-private partnerships, we engage individuals to take greater responsibility for improving their community's environment. For more information, visit 
kab.org
 and follow @kabtweet on 
Twitter
.
About Pereira & O'Dell
Pereira & O'Dell (
pereiraodell.com
) is an international award-winning advertising agency that combines techniques from traditional advertising, digital, PR and design to create innovative campaigns, programs and products that are in sync with how consumers behave today. The agency was recently named to both Advertising Age and Creativity 2013 A-Lists based on the company's business performance, impact on clients' businesses as well as industry leadership and innovation.
About Ad Council
The Ad Council is a private, non-profit organization with a rich history of marshaling volunteer talent from the advertising and media industries to deliver critical messages to the American public. Having produced literally thousands of PSA campaigns addressing the most pressing social issues of the day, the Ad Council has affected, and continues to affect, tremendous positive change by raising awareness, inspiring action and saving lives. To learn more about the Ad Council and its campaigns, visit 
Adcouncil.org
, like us on 
Facebook
, follow us on 
Twitter
 or view our PSAs on 
YouTube
.