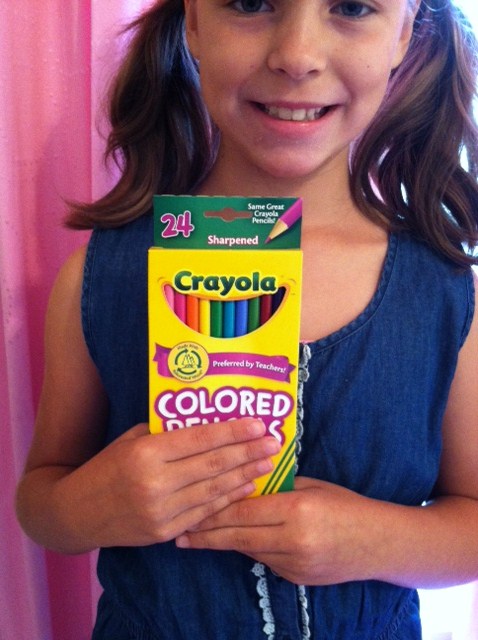 It's that time of year again. The newspaper ads and TV commercials show perfectly dressed children with their new schools supplies dancing their way to school. In reality, according to the
National Retail Federation's
 2013 Back-to-School Survey conducted by Prosper Insights & Analytics, families with school-age children will spend an average $634.78 on apparel, shoes, supplies and electronics. Total back-to-school spending is expected to reach $26.7 billion. If you add in college students, the back-to-school spending total reaches $72.5 billion. Surprisingly, that total is down from last year, with parents saying they will reuse what they can from last year's supplies. Here are some ways to save money and the environment during the back-to-school spending spree:
As mentioned above, reusing last year's usable school supplies is a great way to reduce clutter in your home, save money and save resources. Pencils, crayons, backpacks, reusable lunch bags and so on can be reused again and again.
Go through closets and drawers before you shop for back-to-school clothing. Make a list of clothes that are needed. That way, you won't be buying things you do not need.
Armed with your list, visit your local resale or consignment shop. You can find great deals and give that designer denim another go around. If you are shopping for a college-bound child, a resale shop is the perfect place to find some furniture, an ironing board or anything else they may need for their college dorm room.
When you absolutely need to purchase new supplies, make sure you find products made with recycled content. Many retailers are carrying sustainable school supplies. Look on the labels/boxes to find the sustainably harvested or recycled-content labels.
It is also important to avoid products that may be harmful to your child's health. Avoid polyvinyl chloride plastic school supplies. PVC is unique among plastics because it contains dangerous chemical additives. These harmful chemicals include
phthalates
,
lead
,
cadmium
and/or organotins, all of which can be toxic to your child's health. Look for PVC-free lunch boxes, binders, backpacks and other school supplies. Download the
Back-to-School Guide to PVC-Free School Supplies
at the Center for Health, Environment and Justice (CHEJ). Do you have any other eco-friendly back-to-school tips? Be sure to share them below!