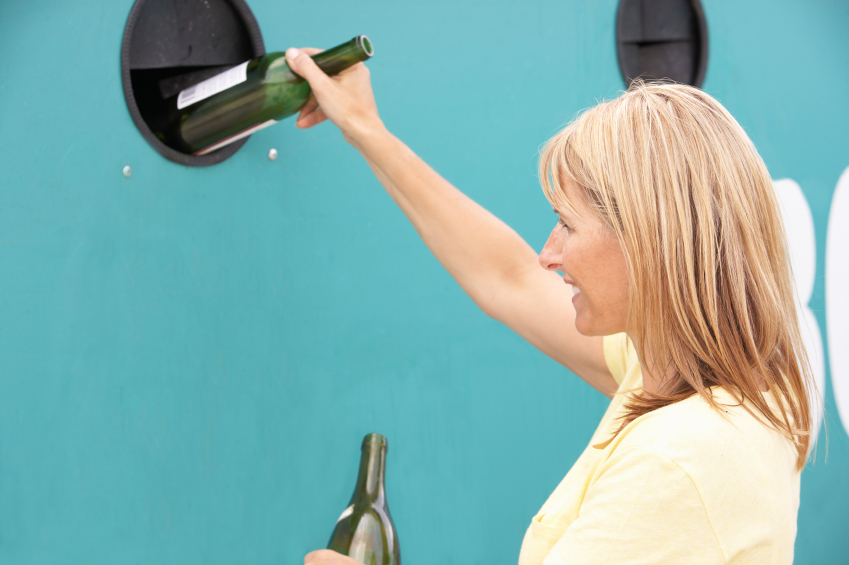 There are currently 10 U.S. states and 12 Canadian provinces or territories that have a deposit law requiring refundable deposits on specific beverage containers. The deposit-refund system was first created by the beverage industry as a way to guarantee that it would get back its glass bottles so they could be washed, refilled and resold. According to
BottleBill.org
, the first bottle bill was passed in Vermont in 1953. It banned the sale of beer in non-refillable bottles but did not institute a deposit system. The law expired four years later after strong lobbying from the beer industry. Vermont's second attempt at a bottle bill continues to be successful today. The
Beverage Container Law
was implemented in 1973 and it includes a deposit component (15¢ for liquor containers and 5¢ for all others). The current program includes beer, soda, liquor and mixed wine drinks in metal, glass, plastic or paper (excluding biodegradable containers). Today, the bottle bill is Vermont's most successful recycling and litter prevention program. The state recycles 85% of the beverage containers accepted by the program, compared to only 36% of all other containers. Here is how it works: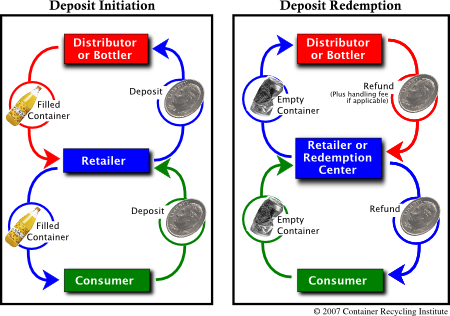 When a retailer buys beverages from a distributor, a deposit is paid to the distributor. At the store, the consumer pays the deposit to the retailer when he or she buys the beverage. When the consumer returns the empty beverage container the deposit is refunded. The retailer recovers the deposit from the distributor, plus an additional handling fee in most U.S. states. The handling fee, which in Vermont is 4¢ for brand-sorted containers and 3.5¢ for commingled brands, helps to cover the cost of handling the containers. There are currently two bills before the Vermont Legislature that supporters say will keep an estimated 100 million more bottles and cans out of Vermont's landfills and off roadsides each year that opponents say pose a serious threat to the state's beverage container recycling. To read information from the supporter's view of the new bills, visit
vpirg.org/bottlebill/
. To read the other side of the story, visit
campaignforrecycling.org/states/vermont/vt_bottle_bill_law
.
"If the goal is to capture the maximum amount of materials possible, then curbside recycling, deposits, and drop-off centers should all be part of a well thought out pollution prevention and waste reduction."

— Lanier Hickman, former director, Solid Waste Management Association of North America