Most of us have shopped at
Best Buy
or hired its Geek Squad to help with seemingly impossible computer issues. This multinational consumer electronics retailer has stores in the U.S., Canada, China and Mexico.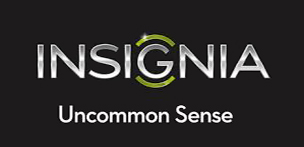 Insignia
, Best Buy's house brand of electronics, offers a line of LCD and plasma TVs. Insignia's goal is to make electronics that are dependable, affordable and state of the art. Insignia is also committed to reducing electronic waste — fittingly, the brand's motto is "Let the retailer recycle it," and Best Buy has pledged to recycle 1 billion pounds of e-waste by 2014. Here's a look at the recycling programs Best Buy has in place:
In the store: Bring your electronics to Best Buy (no matter where they were originally purchased), and they will be recycled safely and responsibly. Best Buy takes TVs, DVD players, computer monitors, audio/video cables, cell phones and much more – up to three items per day. For a list of products accepted at a Best Buy store near you, click here.
Recycling kiosks: In the U.S., every Best Buy store has free kiosks just inside the front entrance for customers to drop off ink and toner cartridges, rechargeable batteries and wires, cords and cables.
Appliance and TV recycling options: Best Buy will remove an appliance or TV free of charge from a customer's home when a new product is purchased and delivered by Best Buy Home Delivery. Or, for a fee, they will schedule a pickup if a replacement is not being purchased at that time.
Reclaimed product from trade-in: If products cannot be refurbished or resold, Best Buy ensures the products are responsibly recycled.
Another bright idea from Insignia: Its LED light bulbs are now Energy Star certified, which may make them eligible for rebates through your local utility company. To find out more, visit
insigniaproducts.com/led
. With Best Buy's recycling programs and Insignia's range of Energy Star-certified products, Best Buy is committed to "ensuring that everyone has access to easy, sustainable technology choices that make a positive social and environmental impact."
To find out more information about Insignia and Best Buy's recycling programs, visit bestbuy.com/recycling.