UPDATE:
As the iPhone 5s and 5c make their big debut, Apple has expanded its trade-in program. In a new twist, Apple now allows consumers to exchange older iPhone models for credit toward a new iPhone right in its Apple retail stores.
The value of new-phone credit received depends on the condition and model of the phone in question. In addition, consumers must have upgrade availability with their current mobile carrier and are required to sign a new service contract with the purchase of a new iPhone to receive this offer. However, if an upgrade is not available, the customer may opt to pay the appropriate termination fee.
For further information, visit your local Apple Store.
For many consumers,
Apple products
are at the top of the wish list. From the Retina Display MacBook Pro to the iPhone 5S, so many of us are craving the newest and latest technology that Apple has to offer. However, many consumers struggle with what to do with their old Apple technology when preparing for an upgrade.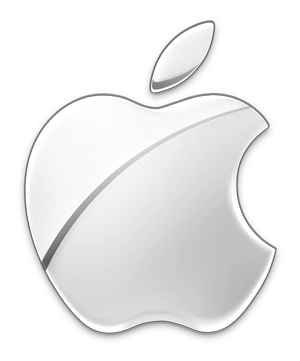 Apple offers a responsible way to dispose of your old iPhone, iPad or computer — Mac or PC — into something brand new. By sending in your old products, Apple determines if your products qualify for a monetary value that will be applied to an Apple Store gift card. However, even if your product does not make the cut, Apple will still safely recycle your product free of charge. To get started, the customer sends the device free of charge to Apple (a fee applies to items more than 70 pounds). A value is assigned depending on a variety of factors, including overall demand in a secondary market. While visiting the
Apple Recycling Program
, Apple asks the customer to answer a few questions about the product and rate its condition as "excellent," "good," "fair" or "poor." Then, Apple provides the customer with an instant fair market price estimate from
PowerON
, a full-service managed trade-in solutions company. The customer can either accept the estimated value or have the product returned at no cost. If the final values changes upon inspection, PowerON immediately alerts the customer. Apple's quotes expire after 30 days to ensure marketplace competitiveness. PowerON will assess the product(s) to conclude it will qualify for reuse. If your product can be reused, it will be sold in a secondary electronics market as "used." Equipment that does not qualify for reuse will be recycled and broken down into metals, plastics and glass. These materials are reused for future manufactured products, helping to reduce the high demand for raw materials. By participating in this rewarding program, one is not only helping the environment but also extending the useful life of products that can be sold in a secondary market. By using the Apple Recycling Program, one can ensure their products are recycled responsibly. Plus, as an added bonus if your product qualifies for reuse, you will receive an Apple Gift Card equivalent to the product's assessed value. By initiating this program, Apple provides an outlet for all of those old iPods or iPads (which are illegal to trash in many states). Participation in the Apple Recycling Program is a win-win because both you and the environment are benefitting from your green decision-making.
Note: 
Before sending in your products, PowerON recommends that you perform a complete backup and data wipe of the entire system. Because of this, Apply and PowerON assume no responsibility for confidentiality loss of personal data. If any data is left on the system, this information may be retrievable from others if not erased properly.