After purchasing a new MacBook Pro or plasma-screen TV, consumers face the dilemma of what to do with their old or broken electronics. They often resort to throwing these products in the trash, which eventually ends up in the local landfill.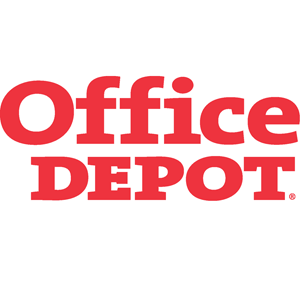 Offering a resolution to this common problem, Office Depot created a
recycling solution
to reduce the large amounts of e-waste. Its Tech Recycling Service aids the accumulation of electronic waste, which contains toxins like lead and mercury that can potentially seep into the groundwater supplies.
Select Office Depot stores
offer an option for consumers who wish to dispose of their e-waste in an environmentally safe way. Office Depot designed three different-sized recycling boxes: small ($5), medium ($10) and large ($15). Each box is constructed from recycled cardboard and manufactured to hold heavy items. Customers may fill their box with as many acceptable electronics as possible and are instructed to return the box unsealed. Associates then check to ensure all items can be recycled and officially seal the box. UPS then ships this box to a special recycling facility. The items are crushed into reusable raw materials like glass, plastic, copper and aluminum. Technology such as small TVs, VCRs, cell phones, keyboards, printers, digital cameras and
other office electronics
are considered acceptable items. However, Office Depot cannot recycle small kitchen appliances, like toasters, microwaves and fridges. Also of note: Office Depot claims that it is not legally permitted to ship items that have cracked monitors. Office Depot asks customers to remove previous data from all of their old technology. Consumers must sign an agreement stating they are responsible for potential identity theft if data is not wiped properly. However, shipped recycling boxes are delivered directly to a recycling facility, making this issue unlikely to arise. The Tech Recycling Service is particularly interesting because customers are charged by the box instead of by the item. This option allows customers a more affordable and safe way to recycle their old electronics by encouraging them to recycle multiple items at once. Office Depot's alternative helps customers do the green thing, reducing large amounts of e-waste piling into landfills in the process.