For a company that started as a consultancy firm in October 2002 and today is America's #1 HDTV company,
VIZIO
has always been committed to doing what it can to protect the environment. Today, VIZIO has a full line of entertainment products that includes LED HDTVs, 3D Smart TVs, computers, tablets and more. Most recently, VIZIO's E-Series, M-Series and VSE models were each awarded 
Energy Star
's Most Efficient designation for 2012. VIZIO also partnered with the
Electronic Manufacturers Recycling Management Company (MRM)
to ensure that when its products reach the end of their useful life they are disposed of responsibly. To guarantee this, VIZIO participates with assistance from MRM in a national takeback program that conforms to all state and federal requirements. Mail-back, retail drop-off and local events are facilitated through MRM. The details of each program can be found by visiting the MRM website at
mrmrecycling.com
or by calling toll free at 888.769.0149. California residents can visit
calrecycle.ca.gov/Electronics
 for information specific to their area.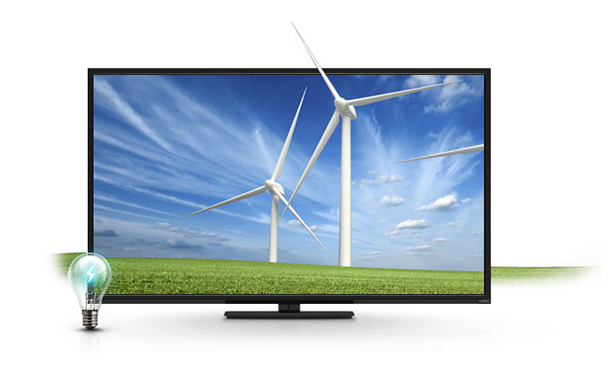 Here are some other things VIZIO does in an effort to protect and improve our environment.
VIZIO provides online-only user manuals for several of its products. This reduces the company's carbon footprint and cuts down on paper waste. It also allows VIZIO to make frequent product updates, and ensures that the consumer has the most recent product information available.
The printed user manuals still packaged with some VIZIO products are printed with vegetable-based inks.
VIZIO's HDTV boxes are made from recycled cardboard.
VIZIO has replaced the foam packing for its smaller TVs with "egg carton"-type packaging.
The company's products are RoHS (Reduction of Hazardous Substances) compliant.
All of VIZIO's LCD panel glass is halogen- and arsenic-free.
All VIZIO TruLED and Razor LED products are mercury-free.
For more information about VIZIO, visit vizio.com.