When 11-year-old Sonali Ranaweera learned in science class that in her home state of California she could make money from recycling, she took that information and ran with it. She had received $100 as a Christmas gift from her parents and they told her to use some of it to make a difference in someone's life. Sonali had learned about
Smile Train
, an organization that provides free cleft surgery to hundreds of thousands of poor children in developing countries, and wanted to use the money to fund a cleft surgery for a child, but she needed a way to make the additional $150 needed. That is where recycling and the California Redemption Value program helped out. In California, there are approximately 2,200 recycling centers statewide that buy back empty CRV beverage containers. Shoppers pay CRV when they buy beverages from a retailer and receive CRV refunds when they redeem the containers to a recycling center. Sonali knew she could make money collecting the CRVs from her family and friends and her goal was to make enough to donate $250 to Smile Train by her birthday in May 2012.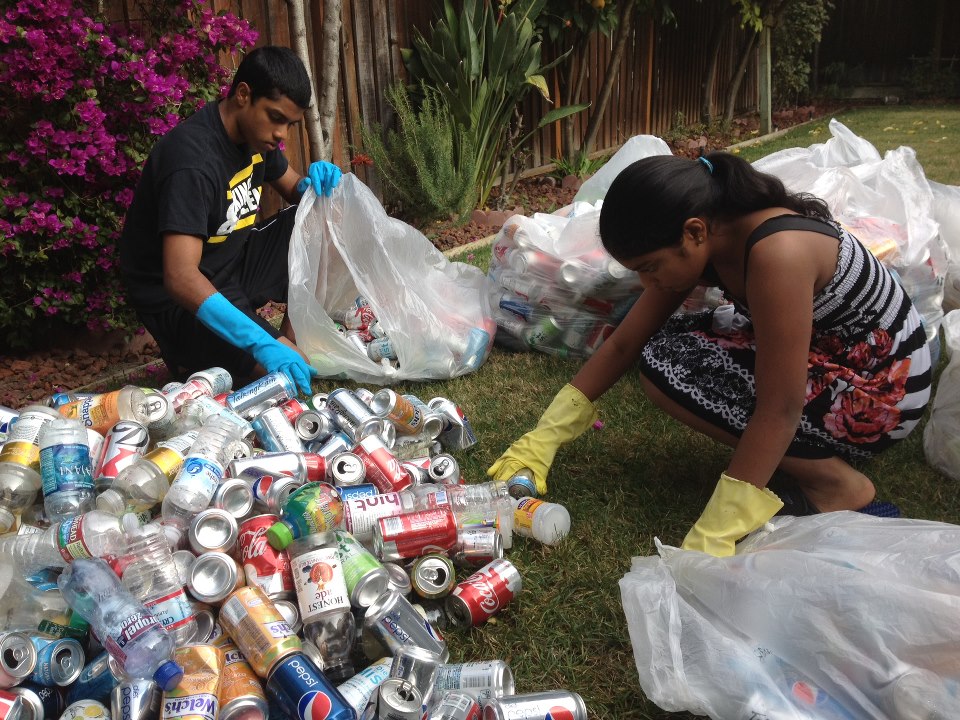 To that end, on March 1, 2012 Sonali started
Recycling4Smiles
to raise funds for cleft lip surgeries and other causes benefiting less fortunate children in the world by cashing in recyclables. The charity donates 100% of the CRV collected from family, friends, businesses and neighbors to fund cleft lip surgeries and other needy causes related to children. Once the reach yearly goal for cleft lip surgeries is reached, any additional funds are donated to additional causes and charities that help children. Recently, Sonali was recognized for her "outstanding volunteerism" by Kohl's Department Stores. Each year Kohl's awards a total of $10,000 in scholarships to each of 10 national
Kohl's Cares Scholarship Program
winners. To date, Recycling4Smiles has donated more than $10,000 by recycling 3,769 pounds of aluminum, 1,228 pounds of plastic and 10,900 pounds of glass.
To find out more about Recycling4Smiles, visit the organization's Facebook page.