Some women become tired of their dresses after a couple of wears and ignore the quiet slippage into the back of their closets. Younger women
grow out of those darling dresses they just had to have for the parties they were attending — bar or bat mitzvahs, homecomings, proms and even college dances. Instead of another swing around the dance floor, those once-coveted, memory-making frocks sit in a box collecting dust.
VivaDressUp
is a platform where gently worn dresses, gowns and first-job work ensembles can be purchased at deeply discounted prices with a percentage of every sale going to charity. Women of all socioeconomic levels can now afford high-quality clothing that gives them confidence as well as the knowledge that they are being socially responsible. When an individual consigns her dresses, she receives 50% of the proceeds and
Viva
DressUp donates 10% of the net to its nonprofit partners — the United Nations Foundation
Girl Up
campaign and
buildOn
.
Volunteer groups that want to raise money for their own charity can conduct
Viva
DressDrives to gather dresses.
Viva
DressUp then sells them and gives the charity back 60% of the proceeds — it's easy fundraising without having to ask anyone for money. What types of organizations are using
Viva
DressUp to raise money? High schools, college sororities, mothers groups, churches, performing arts auxiliaries and hospital boards, to name a few. For example, Presentation High School in San Jose, CA, conducted a
Viva
DressDrive and raised $3,800 for
Sacred Heart Community Service
. Launched in October 2013,
Viva
DressUp already has more than 50 dress drives in process or completed, putting the initial inventory at 2,500+ items. At an average price of $50,
Viva
DressUp will be able to donate more than $75,000 to charity from these drives. Taking the burden off the donor is an important part of making the dress drive process simple.
Viva
DressUp does all the work — measuring, describing, professionally photographing and promoting the items in themed 72-hour flash sales. A volunteer group is provided a toolkit with everything needed to successfully conduct a dress drive, including a live person to chat with via phone or email before, during and after the drive.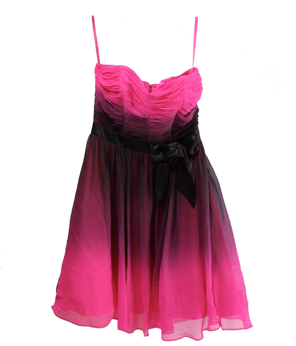 Viva
DressUp is honored to have launched with a lineup of marquee corporate partners, including Procter and Gamble's feminine products division (
Tampax
and
Always
), Newell Rubbermaid (
Goody
brand hair accessories),
Sephora
and
Eva NYC
. Clothing designers
Tracy Reese
and
Elle Macpherson Intimates
are also supporting the
Viva
DressUp effort to make a substantive impact on social change that is so simple to implement. Several celebrities have embraced
Viva
DressUp's model of sustainable reuse, including Katy Perry, Colbie Caillat, Kristen Bell and Candace Accola. Each of them recognizes that being green is not only fashionable, but also philanthropic.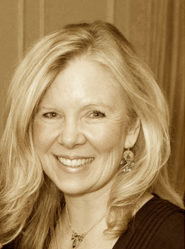 Layne Gray is the founder and CEO of VivaDressUp. A seasoned charitable fundraiser, Layne has generated millions of dollars for San Francisco-based charities through fundraising events she has chaired over the past two decades.
An early employee at Oracle Corporation, Layne rose to the position of Director of UNIX Product Line Marketing. After, she founded LKE Productions, a global technology industry conference management company that grew to more than $20M.
Born and raised in Oregon, Layne received her B.A. in marketing and statistics from the University of Oregon and resides in San Francisco. You can reach her at layne@vivadressup.com.
VivaDressUp has created a 10% discount code for 1-800-RECYCLING readers: Enter "GoGreen" at checkout. The code is valid through November 30, 2013.