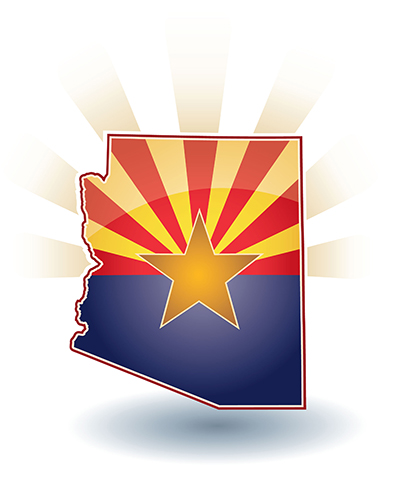 For most of us, this November 15 appears to be a typical Friday — counting down the minutes until the weekend officially begins. What some may not realize is that November 15 implies a greater significance.
America Recycles Day
 — November 15 — is a nationwide day to educate and motivate consumers and companies how they can become better recyclers. Thousands of communities of all sizes across the country host ARD events to gain community recycling support while challenging individuals to rethink their recycling practices. The Phoenix metro area is no exception. Phoenix and its surrounding communities are hosting many events on or around November 15 to spread recycling awareness.
Youngtown recycled art exhibition
In honor of ARD, the
Youngtown Art Commission
, located in the small suburb of Youngtown just northwest of Phoenix, is proud to announce its first Youngtown recycled art exhibition. This event will take place Saturday, November 16, from 9 a.m. to 2 p.m. and Sunday, November 17, from 10 a.m. to 2 p.m. in the Town Council Chambers located at 12030 N. Clubhouse Sq. Artists from all over the Valley of the Sun are invited to submit art made from recycled materials. The Youngtown Art Commission encourages all age groups using all mediums to participate in hopes of inspiring local individuals and businesses to recycle. Val Wilson, Chairperson of the Youngtown Art Commission, states, "Creativity is what makes America unique and strong, and recycling is what keeps our country clean. Put them together and you get recycled art." Also featured at the event: Repeat's Boutique will do a fashion show using consignment items,
Valley View Community Food Bank
will give away donated food items and First the Kingdom will provide the tunes. The Youngtown Art Commission hopes to educate and encourage individuals and businesses to recycle by demonstrating recycling can be both easy and efficient. Wilson says, "Recycling in a community means less materials going to landfills, less pollution, more energy security and more generated revenue to save for the environment."
For more information about how to submit your work to the art exhibition, email youngtownaz.public.art@gmail.com.
Other Phoenix area events
Thursday, November 14, 2013
Mesa Community College's (1833 W. Southern Ave., Mesa, AZ 85202) 2013 Dumpster Dive runs from 8 a.m. to noon. MCC will save its trash over a 24-hour period, then student and employee volunteers will sort through it. Volunteers will learn the magnitude of our society's waste by seeing firsthand that everything that is recyclable is not always recycled. From 9 a.m. to noon, Arizona State University (1151 S. Forest Ave., Tempe, AZ 85281) will educate its students and the public with recycling games and recycling information.
Friday, November 15, 2013
The
Gilbert Farmers Market
(4760 S. Greenfield Rd., Gilbert, AZ 85297) will host an e-waste collection drive from 7 a.m. to 1 p.m. This attraction will be located at the entrance of the market with a table full of recycling, trash and household hazardous waste information and the related services that are provided to Gilbert residents. There will also be a Wheel of Waste game with prizes for those who participate.
Thunderbird High School
(1750 W. Thunderbird Rd., Phoenix, AZ 85023) will celebrate ARD throughout the school day. During lunch, students will be asked to participate in a recycling collection competition. At
South Mountain High School
(5401 S. 7th St., Phoenix, AZ 85040) students can earn prizes while learning the do's and don'ts of recycling during lunch hour, from 11 a.m. to 1 p.m.
Saturday, November 16, 2013
In honor of ARD, the Gila River Indian Community Department of Environmental Quality will host an electronic waste collection event (Church Street, Sacaton, AZ 85147) from 7 a.m. to 1 p.m. Along with providing recycling information and materials, refreshments will be served and door prizes will be raffled off.