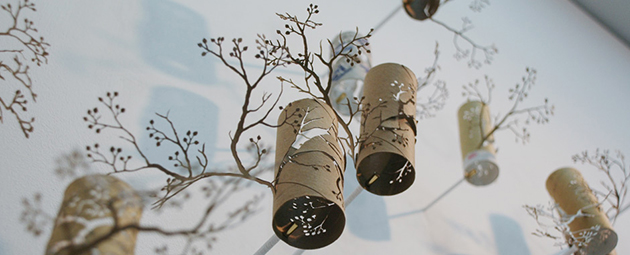 At my house, we love to make art. My family and I sometimes spend entire days creating art, and there is always some sort of creative project in some stage of doneness on one or more surfaces in our home. We also enjoy experiencing other people's art by going to museums and learning about different artists and their creative processes. My youngest daughter likes to rescue things from the recycling bin and create pieces of art with the materials. Her latest obsession has been toilet paper rolls. She has made butterflies, fish, gift containers and binoculars to name a few of the creations that have been born out of the toilet paper roll. I love that at 6 years old she can look beyond the intended purpose of a material and give it new life.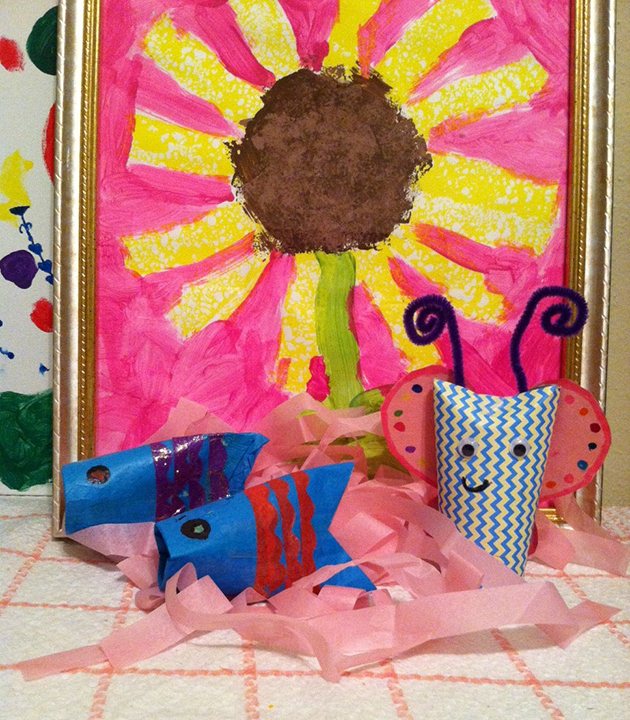 Imagine our delight when we found
Yuken Teruya
, an artist who was born in Japan and is now based in New York City. Teruya creates art out of things you might find in your recycling bin like — you guessed it — toilet paper rolls. Using tiny pointy scissors, Teruya cuts pieces from the toilet paper rolls and shapes them into incredibly beautiful branches, for example, and then stands the branches out from the roll. The hole where the branch was cut out of becomes part of the art and is made to look like a shadow of the branch. From the artist: "Toilet rolls sprouting and spreading branches are installed to a wall to create a forest. There is a moment when the cut-out branches and leaves start holding themselves up with their own strength. It is as if I am helping the paper awaken its ability to come to life." Teruya also creates tiny charming sculptures from fast food bags and other disposable bags. These tiny sculptures show how we can recycle unlikely materials into lovely and sometimes profound works of art. For a look at some exquisite pieces Teruya did as a response to a natural disaster that ravaged Japan while the artist was visiting his homeland, visit
Teruya's website
.