The foothills of the Rocky Mountains is an ideal spot to live the green life, so can you blame the
University of Colorado
Athletic Department for going all-in in its pursuit of zero waste?
On the eastern end of the
Boulder
campus stands the Coors Events Center, where the Buffaloes basketball teams hit the court. The 11,064-capacity arena has a long history of winning — the men's hoops team has won nearly 70% of the time at home — but another primacy has taken shape in recent seasons. "Recycling is a priority right now," says Steve Pizzi, Assistant Athletic Director – Coors Events Center. "We work with the Campus Recycling & Grounds Department on a daily basis. During events at the Coors Events Center, we operate completely 'green,' so we don't let outside debris or 'landfill' items enter the facility." The university has placed a high level of importance on the packaging of the items it sells during game time. As Pizzi explains, it is an exact science in these parts. "All products [sold in the arena] are either recyclable or compostable," he explains. "If there is some debris that does get into the building, it is sorted and placed with the recycling. The Recycling & Grounds Department sorts all of the recycling at their facility, so when they do their sort, the 'landfill' items are separated at that point."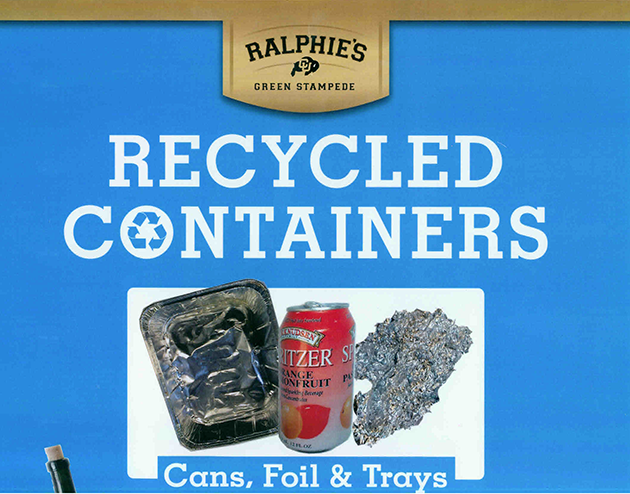 Though, really, very little makes its way from the arena to the landfill. Food packaging is recyclable. The bottles and cans sold at the arena are recyclable. All of the utensils and the plates, cups and napkins are compostable. The university has, in a way, outsmarted the trash by making recycling and composting foolproof exercises. With every waste item, recyclable and compostable item sorted after each home game, the next step in the program's progression is to track diversion rates. Since waste is already sorted after each Buffaloes home game, the most important piece of the puzzle is there. Pizzi mentions that diversion rates are not tracked yet — "yet" being the key word. He quickly follows it up by stating that calculations are part of the recycling plan in the near future.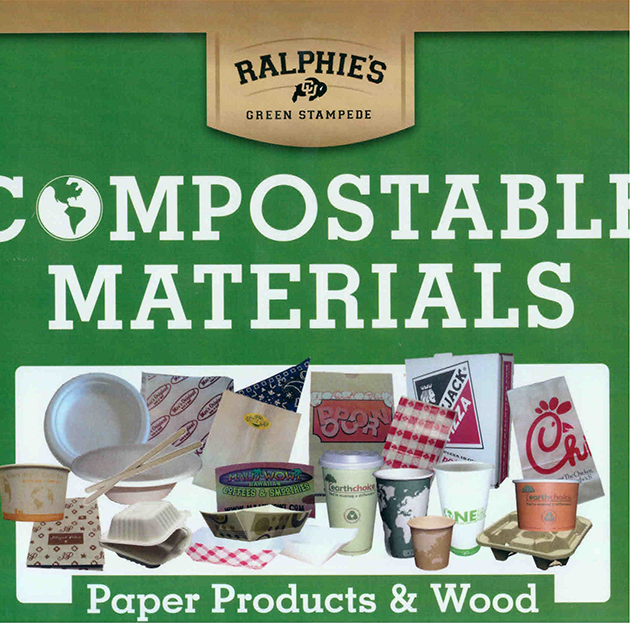 For now, though, recycling and composting outreach to Colorado students continues. The flyers seen above are found all over the Coors Events Center and on the receptacles themselves. The Athletic Department has made a concerted effort with the rest of the campus to ensure that the messaging is the same campuswide. "[The goal is to] better educate our patrons when they make the decision of where to discard a certain item," Pizzi says. While the Buffaloes run up and down the hardwood, it sounds like a winning formula is already in place in the concourse.
More Coors Events Center recycling information
Twitter:
@CUBuffs
Facebook:
facebook.com/coorseventscenter
Coors Events Center website