Though it started as a growing trend in the automotive industry, fuel efficiency is now becoming the current market standard. While most vehicles offer more miles per the gallon than ever before, there are very few that also incorporate recycled materials in the vehicle design itself. The
2014 Ford Fusion Hybrid SE
is one of the first in its class to combine an estimated 47 miles per gallon with recycled materials used to manufacture seat fabric. Ford states that on an annual basis it recycles enough plastic bottles and postindustrial waste to make more than 1.5 million yards of recycled fabric. That can be used for a lot of Fusion Hybrid SEs!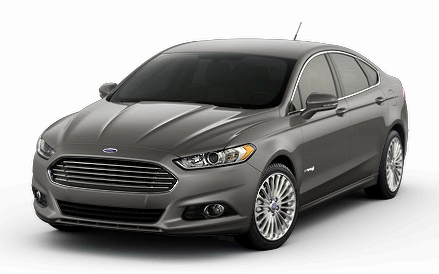 For Ford, the new the Fusion model is the company's latest demonstration of its commitment to sustainability. For example, Ford increased the use of recycled yarns in North America from 0 to nearly 66% percent in 2013. Across Ford's 21-vehicle line, the American automaker utilizes more than 41 different fabrics. Ford advocates, "The fabric being used in the Fusion truly illustrates our commitment to sustainability, regardless of any geographical borders. Anytime we can connect our supply and suppliers with sustainability, we're headed in the right direction on our commitment to help better the world." The benefits of using recyclable content in seat covers are numerous, include reducing greenhouse gas emissions, helping to conserve precious resources such as water and energy, reducing the amount of toxic dyes and reducing the company's waste-to-landfill ratio. Due to such great success, Ford initiated that any seat fabric since made since 2009 must contain at least 25% recycled material across its entire vehicle fleet. But, the 2014 Fusion Hybrid SE's seat covers goes the extra mile: Each of its seats are made of 100% recycled material. Ford hopes that as sustainable technologies improve, the cost of the fabric development will drop, allowing it to be able to offer more recycled content across the board. What we're seeing with the Fusion Hybrid SE proves that Ford is at the forefront of sustainable practices in the automotive industry by providing quality, recycled products without passing the price on to consumers.
The 2014 Fusion Hybrid SE starts at $27,280 and offers an EPA-estimated 47 mpg highway/47 mpg city.