Background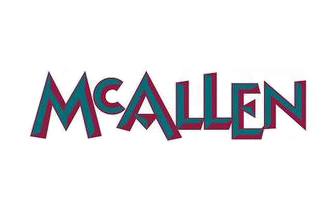 The southern tip of Texas is one of the fastest-growing regions in the entire U.S., and McAllen (pop. 134,719) is at the center of it all. With such a rapid ascent in population — McAllen grew an incredible 22% between 2000 and 2010 — comes a unique waste-diversion challenge. Can the city's commingled curbside recycling program, which uses simple blue bins for collection, keep up with the rapid change in the city?
Materials recycled
Paper
Newspapers and inserts, catalogs, magazines, paperboard (flattened), corrugated cardboard (flattened) and office paper are accepted. Newspapers, magazines and catalogs should be placed in plastic bags before dropping in the recycling bin to keep them clean and dry.
Plastics
Plastic bottles numbered 1 and 2, milk/water jugs, detergent/cleaner bottles and other plastic bottles/jugs are accepted.
Metals
Aluminum cans, steel/tin cans and empty aerosol cans are accepted.
Glass
Glass bottles and jars are accepted.
Frequency
McAllen recycles at the curb on a weekly basis — same day as refuse collection. Recycling bins must be placed at the curb by 7 a.m. on collection day.
Other programs
Those living in apartment buildings or multifamily dwellings are encouraged to drop off their recycling at McAllen's recycling center at 4101 N. Bentsen Rd. All of the above recyclables can be dropped off at the recycling center, but those living in single-family curbside-serviced homes can also use the recycling center to drop off selected electronics, tires, used motor oil, plastic bags and more. Small fees may apply. Hours are Monday through Friday, from 8 a.m. to 4:30 p.m., and Saturday, from 8 a.m. to noon. For more information, call 956.681.4050.
More information
Visit the
City of McAllen, TX, Recycling website
for more recycling program info.