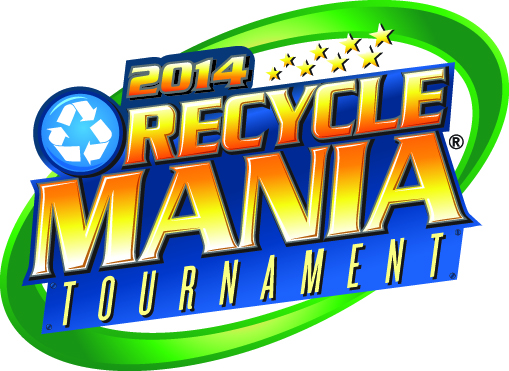 Rutgers University and United States Military Academy (West Point) are just two of the schools topping the rankings of the annual RecycleMania Tournament, which leverages campus spirit to increase recycling and waste reduction at colleges and universities across the U.S. and Canada. All told, 461 schools participated this year representing more than 5.3 million students from all 50 states, the District of Columbia and Canada. Colleges and universities competing in the eight-week competition are ranked according to how much recycling, trash and food waste they collect. Between the early-February kickoff and the tournament's final day on March 29, participating schools recycled or composted 89.1 million pounds of recyclables and organic materials, preventing the release of 126,597 metric tons of carbon dioxide equivalent (MTCO2E) into the atmosphere, which is equivalent to preventing annual emissions from 24,823 cars. In addition to Rutgers and West Point, the colleges and universities taking home top prizes include:
"Grand Champion" (percentage of overall waste that is recycled): Antioch University (93.13%)
"Per Capita Classic" (total pounds of recyclables per person): Kalamazoo College (48.62 lbs.)
"Waste Minimization" (least overall waste per person): Valencia College (2.87 lbs.)
Complete results for all 11 categories can be found on
https://recyclemania.org
, including a breakout that shows how schools performed by athletic conference, institution size, state and other groupings. The national winners of each category are recognized with an award made from recycled materials. "With the help of millions of students, RecycleMania competitors have recycled and composted over 277,800 tons of material since the competition first started in 2001," said Stacy Wheeler president of RecycleMania, Inc. "RecycleMania is a powerful tool for colleges and universities to engage students to improve their community environments and the economy through recycling." During this 14th annual tournament, updated weekly rankings allowed schools to track their performance in eight categories – measuring their recycling rate; overall recycling by weight; least amount of total waste; and per capita recovery for paper, cardboard, cans and bottles, and food waste. Colleges also participated in special categories targeting electronics, film plastics and waste materials generated at home basketball games. "RecycleMania is a powerful tool to communicate the recycling message to college students in a way that resonates with their values and experience," said Jennifer Jehn, president and CEO of Keep America Beautiful, the national nonprofit that manages the competition. "KAB is thrilled to play a role in growing the impact of this program. Congratulations to all the participants for their positive community impact." The competition is made possible with the sponsorship support of the American Forest & Paper Association, Alcoa Foundation, The Coca-Cola Company and SCA. "Programs like those of RecycleMania's award winners have helped make paper recycling a national success and create products that people use and need in their daily lives," said Donna Harman, president and CEO of the American Forest & Paper Association. "Kudos to all the participating colleges and universities for their efforts to increase recycling." "Alcoa and Alcoa Foundation applaud the competitive spirit of all the students and universities that 'pitched in' to reduce waste and make a difference on hundreds of campuses," said Esra Ozer, president, Alcoa Foundation. "This program has highlighted the infinite recyclability of aluminum while encouraging friendly competition. We're proud to be part of this campus tradition." "Congratulations to this year's RecycleMania winners and to all the participating students for taking action to improve campus recycling rates," said Alain Robichaud, president of Coca-Cola Recycling. "Coca-Cola supports RecycleMania because it helps remind college students about the importance of recycling through friendly competition – and that can have a positive impact on communities for years to come." "The hundreds of schools across North America participating in this year's 'mania' recovered 89.1 million pounds of waste, which is an impressive accomplishment! That's not the only success to come out of this year's competition. Each school contributed to raising awareness of the waste we generate and the responsibility we have to take action," said Joseph Russo, vice president, sales & marketing, AfH Professional Hygiene – North America. "Congratulations to all participants and to the top RecycleMania winners. Way to go!"
About RecycleMania
The RecycleMania Tournament was launched in 2001 as a friendly challenge between Ohio University and Miami University to increase recycling on their campuses. The competition has expanded from two schools in 2001 to 461 colleges and universities in 2014 spanning all 50 states, the District of Columbia and Canada. RecycleMania is an independent program of RecycleMania, Inc. Program management is provided by Keep America Beautiful with additional program support from the United States EPA's WasteWise program and the College and University Recycling Coalition (CURC). This year, RecycleMania also partnered with National Wildlife Foundation's Campus Ecology program and Campus Conservation National (CCN). For complete competition details including a list of participating school, visit the RecycleMania website at
https://recyclemania.org
.