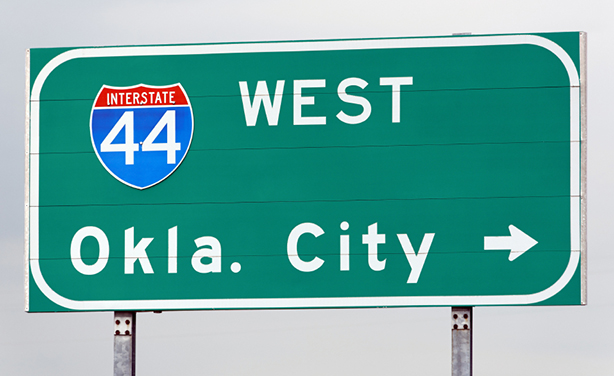 The
Oklahoma City
metro area is one region that takes
Earth Day
to great lengths in an effort to recognize and create a positive impact for its residents. With a plenty of events full of eco-friendly fun, Oklahoma City is ready to celebrate Earth Day throughout the month of April.
Saturday, April 5: Special hazardous waste collection
The City of Oklahoma City will host a special hazardous waste collection event for residents from 9 a.m. to 1 p.m. on April 5 at State Fair Park (3001 General Pershing Blvd.). This collection not only gives residents of chance to dispose of harmful items that are banned from the typical trash, but also promotes the positive green energy pulsing through Oklahoma City. Acceptable collection items include ammunition, tires, pharmaceuticals and computer equipment. The collection site asks residents bring a current water bill stub to prove residency. Please be aware: The site will not take televisions, wheels, rims or off-road tires.
Saturday, April 12: Free shred day
For those of us that may not feel safe recycling every document we do not intend to keep, Waste Management Recycle America and the City of Oklahoma City Utilities Department are teaming up to offer a free shedding service for city residents. From financial statements to personal documents, one can never be too careful in this day and age, which is why residents should stop by at 5519 NW 4th St. from 7 a.m. to noon to safely dispose of sensitive documents.
Saturday, April 12: Cleanup at Lake Overhoiser and the Stinchcomb Wildlife Refuge
Keeping our environment clean and beautiful is a civic duty, and we should all make that commitment. On April 12, Oklahoma City residents are asked to join a litter cleanup from 8:30 a.m. to 2 p.m. Not only is this our responsibility as citizens, but the cleanup gang is also offering a free lunch and even a chance to win a prize. If interested in signing up, call 405.702.8192. Lake Overhoiser is located between US-66 and I-40 and Council and Morgan roads.
Saturday, April 12: Earth Fest at Martin Park Nature Center
To kick off another great Earth Fest, the Martin Park Nature Center (5000 W. Memorial Rd.) in northwest Oklahoma City is ready to celebrate on April 12 from 1 to 4 p.m. This event features earth-friendly educational seminars on bees, rain barrels and more. In addition, the fest includes family-oriented games, crafts and other eco-themed activities. Load the kids in the car and head out to Martin Park Nature Center for some family fun.
Tuesday, April 22 (Earth Day): Free Metro fares
To do its part on Earth Day, Oklahoma City's Metro Transit system will offer free bus rides around Oklahoma City and neighboring Tinker Air Force Base, Norman and Edmond. Free fares run April 22, from 6 a.m. to 7 p.m.
Sunday, April 27: Party for the Planet at the Oklahoma City Zoo
It is every kid's dream to visit the zoo, and the Oklahoma City Zoo (2101 NE 50th St.) gives children another reason to come out and take it all in. On April 27, from 11 a.m. to 3 p.m., the zoo will have live music, giveaways, family activities and much more. All of these special Earth Day activities are included with regular zoo admission.