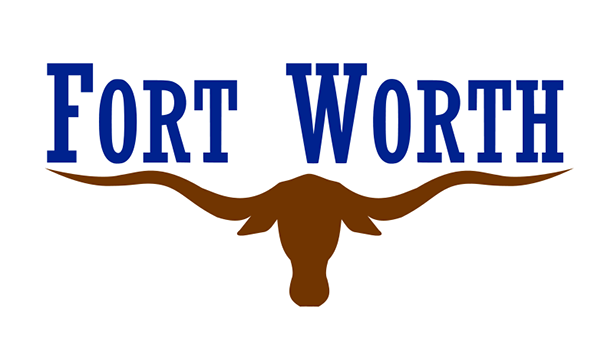 Background
It might surprise some that Fort Worth, TX (pop. 792,727), is the nation's seventeenth-largest city, with more residents than Detroit, Seattle, Denver or Washington, DC. Though neighboring Dallas still dwarfs Fort Worth, it is nonetheless important to note that the city is a significant cultural and economic driver to the north Texas region. An extensive curbside recycling program — one that accepts some anomalies like windowpane glass, ceramics and fine china — offers residents great convenience when it comes to properly disposing of household items. Forth Worth has instilled a "pay-as-you-throw" garbage program to encourage recycling and yard waste participation. Residents can choose between 32-, 64- and 96-gallon carts to best suit their waste needs.
Materials recycled
Paper
Accepted items include office and school paper, flyers, corrugated cardboard (broken down to fit in the cart), drink and soup cartons, catalogs, magazines, envelopes, junk mail, newspapers and inserts, file folders, sticky notes, paperback books, paperboard (including toilet paper/paper towel cores, dry goods packaging and wet-strength packaging), paper bags, phonebooks, pizza boxes (unsoiled portions only) and shredded paper (in a sealed grocery bag).
Plastic
Bottles, containers, cups, jars, tubs, trays and bowls with resin codes (aka plastic number) 1 through 5 and 7 are accepted. Plastic eating utensils are also OK. No plastic bags, plastic films or Styrofoam.
Metal
Aluminum and steel/tin cans (rinsed), aluminum baking tins, pots and pans, empty aerosol cans (spray nozzle OK, but remove plastic lid if applicable) and empty steel paint cans (any paint residue must be completely dried; remove and recycle metal lid).
Glass
All glass bottles and bottles (rinsed; remove and recycle any lids or caps) are accepted. Ceramics, china, windowpane glass (no automobile glass), dishware, mirrors (must fit in cart) are also OK.
Frequency
Fort Worth recycles at the curb on a weekly basis — same day as refuse and yard waste collection. Carts can be placed curbside at 6 p.m. day before collection, but no later than 7 a.m. on collection day. They must be returned to the property by midnight following collection. A collection map is available
online
.
Other programs
Yard waste is collected at the curb every week in Fort Worth. Residents can choose to use a designated yard waste cart, purchase yard clipping bags or stack or bundle clippings curbside. Three drop-off stations are operated by the City of Fort Worth. They each take recyclables, garbage, bulky waste, brush/yard trimmings, tires, furniture, construction and demolition materials and e-waste. Stations are open to the public Monday through Friday, from 8 a.m. to 6 p.m., and Saturday, from 8 a.m. to 5 p.m. Drop-off stations are located at:
Brennan Drop-Off Station, 2400 Brennan Ave.
Southeast Drop-Off Station, 5150 Martin Luther King Fwy.
Old Hemphill Road Drop-Off Station, 6260 Old Hemphill Rd.
Unused medications can be disposed of at the designated Take Back Meds Drop Boxes at Forth Worth Police substations:
Police Headquarters, 350 W. Belknap St. (open 24/7/365)
East Patrol, 1100 Nashville St. (open Monday through Friday, from 8 a.m. to 5 p.m.)
West Patrol, 3525 Marquita St. (open Monday through Friday, from 8 a.m. to 5 p.m.)
The Environmental Collection Center (6400 Bridge St.) is the place to take household hazardous waste for safe disposal. Open to residents of Fort Worth and surrounding DFW Metroplex cities, the center collects HHW Thursdays and Fridays, from 11 a.m. to 7 p.m.; and Saturdays, from 9 a.m. to 3 p.m. For detailed handling and drop-off instructions,
click here
.
More information
Visit the
City of Fort Worth Solid Waste Services website
for more recycling program info.