Background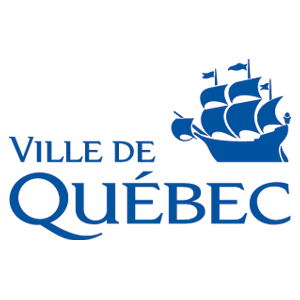 Québec City (pop. 516,622) is the capital of the Canadian province of Québec, as well as its second largest city, behind
Montréal
, a few hours' drive heading southwest. Residents utilize blue single-stream 95-gallon roll carts for recycling twice a month. A wide network of recycling drop-off points, located throughout the city's various districts, ensures that all residents, whether they recycle curbside or not, have a convenient recycling option.
Materials recycled
Paper
Accepted items include corrugated cardboard (flattened and unsoiled), phonebooks, newspapers and inserts, flyers, books, magazines, paper, envelopes, egg cartons, paperboard (flattened) and paper-based drink cartons.
Plastic
Bottles and containers with resin codes (aka plastic number) 1 through 5 and 7 are accepted. No plastic bags, plastic films or Styrofoam. No containers that contain or once contained motor oil or other household hazardous waste.
Metal
Aluminum and steel/tin cans (rinsed); aluminum plates, trays and containers; and metal lids and caps are accepted.
Glass
All glass bottles and bottles are accepted.
Frequency
Québec City recycles at the curb on a biweekly basis according to city district. Bins must be placed curbside by 7 a.m. on collection day. A collection schedule is available
online
. Residents must fill out an
online form
to receive their blue cart.
Other programs
Drop-off recycling locations are available in every district around Québec City. Visit
this page
for address and operation information. A food waste collection pilot program ran in various districts throughout Québec City for five years. Now, plans are in place for citywide implementation. For the latest information,
click here
. Yard waste is collected seasonally in the spring, summer and fall at the curb on the same day as refuse collection. Clippings must be placed in paper yard waste bags or transparent or orange plastic bags. For program information and this year's collection dates,
click here
.
More information
Visit the
Québec City Recycling website
for more recycling program info.