Don't let the name fool you: The Pretty Ugly Hat is one of the greenest and most comfortable ways to keep cool this summer.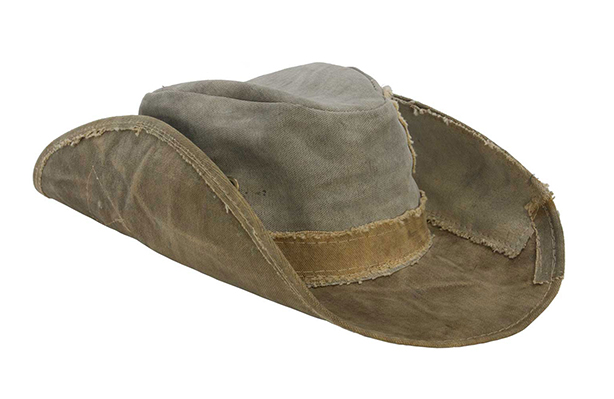 Summer has begun, though the weather has already been warming up for quite some time in many areas. This means that the season for outdoor activities, such as hiking, gardening and hanging out at the beach is here. Unless you are pretty lucky, this season also might mean you are at higher risk of getting sunburned. Sunscreen is always a good and necessary idea for going out in the sun, but to give your skin more protection, it is good to be wearing a hat, as well. A great, eco-friendly option for those looking for a new summer hat is Real Deal Brazil's Pretty Ugly Hat. Real Deal Brazil was founded by "Mr. P." when he spotted handcrafted hats in a local market. The hats were made out of old cotton canvas and were used and then discarded by Brazilian trucking companies. After hours of driving in the blinding heat, Mr. P. was able to find the remote village where the hats were made and took a batch back home to the U.S. to sell. While the name might throw consumers off, the Pretty Ugly Hat is a great product for anyone on the go this summer. The floppy hat is perfect for any type of activity and easy to carry around. There is no wire or any other types of inflexible texture, so it can go in a bag, pocket, or be folded into other small areas without being bent out of shape. The Pretty Ugly Hat is a light tan color and has a brim that will protect the face from the sun. Each hat contains distinctive markings, patches, frays, and more. The hat is based off of Real Deal Brazil's original
recycled-tarp head-topper
, which has the same characteristics as the Pretty Ugly Hat besides its floppy, wire-free material. Both hats are made completely from recycled truck tarps and handcrafted in equatorial Brazil. The original recycled-tarp head-topper was even featured in popular movies like
Zombieland
. The Pretty Ugly Hat comes in five different sizes, from 21.5 inches to 25 inches. To determine your hat size, wrap a flexible tape measure around your head, about a half-inch above the eyebrows where the hat will rest. If the hat shipped to you is the wrong size, you can return it for only the cost of the shipping. The cost of the hat is $39.99 plus shipping. Real Deal Brazil items can only be ordered online. For an active and exciting summer, this hat is the perfect accessory to keep skin safe in the sun.