Decorative candles not only have the ability to make your home smell wonderful, but they also give it a great ambiance. The containers that are left over still have a lot of life left in them. From tall canister jars, to votives and more, here are some examples of candleholders that have been repurposed to live yet again.
1. Birdbath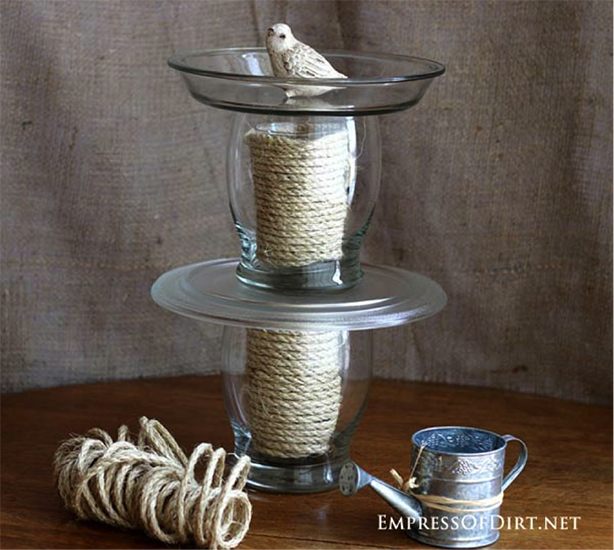 If you have any large candle jars or ones that have lids, they would work wonderfully for this project. The interior can be filled with anything of your choosing, and, depending on that, you can place it outside in your garden or on an end table in your home. You could also use this concept to make tiered dessert trays, or do it on a smaller scale with votive jars to use as a stand for your jewelry.
2. Mercury glass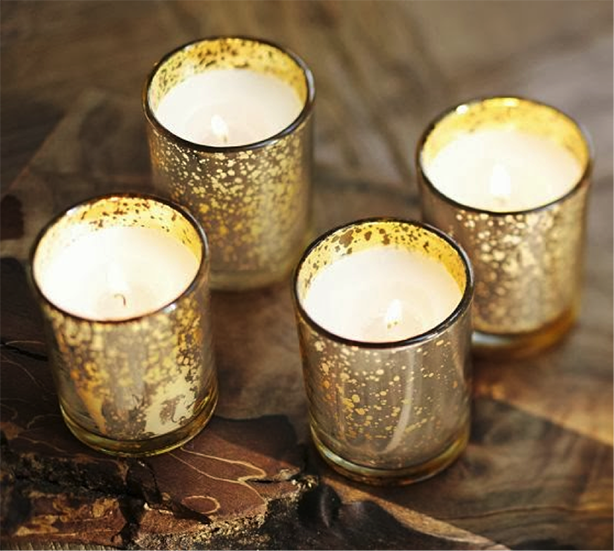 Without breaking your pocket book, you can have genuine-looking mercury glass repurposed from your old jars for very little money. Large mercury glass jars and vases retail for nearly $200. Why not use a tall Diamond Candle type of jar to make one at a fraction of the cost? It's stylish, extends the life of your jar and lets you smile smugly when it is admired by company because you made it.
3. Window art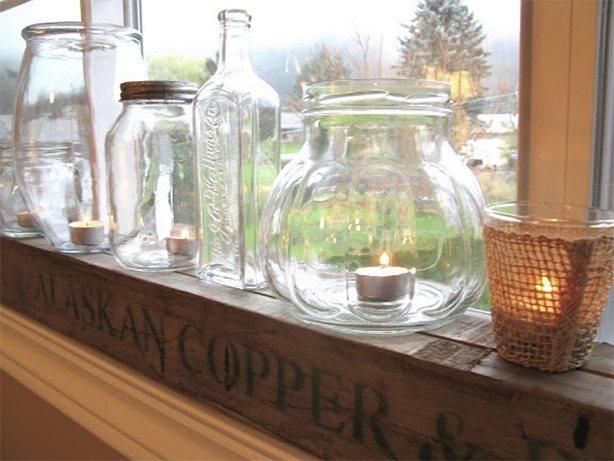 Sometimes, less is more. That is the case for this idea, which is simply to take your collection of candle jars, mason jars and any other glassware of your choosing, and display them by a window. The light coming through them makes them shine, and adding a tealight candle gives a wonderful glowing effect at night. Feel free to dress this up with richly colored accents, or give it a more rustic feel with burlap.
4. Graduation gift jar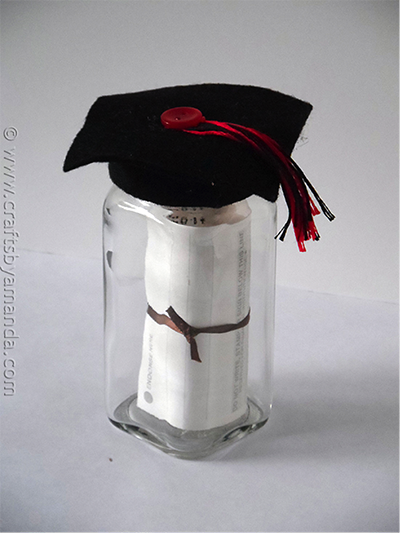 Most graduates expect to be handed white envelopes when that time rolls around. Why not make your gift stand out? A small candle jar would work well for this concept. It would also look great as a centerpiece at the main table of a graduation party. A large candle jar with a lid could be set up for people to place their monetary gifts in. I mean really, who wouldn't love a jar of money?
5. Winter decorations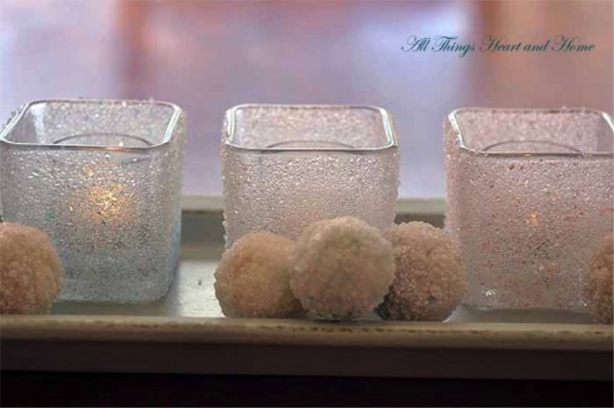 When the weather outside gets frightful, it is time to bring a bit of the snow inside instead! Using your old votive candle jars, Modge Podge, tealight candles and epsom salts, you can craft something that will fit right into your winter decorations. The light that comes from the inside is soft and muted and melds with the season very well.
6. Fabric vase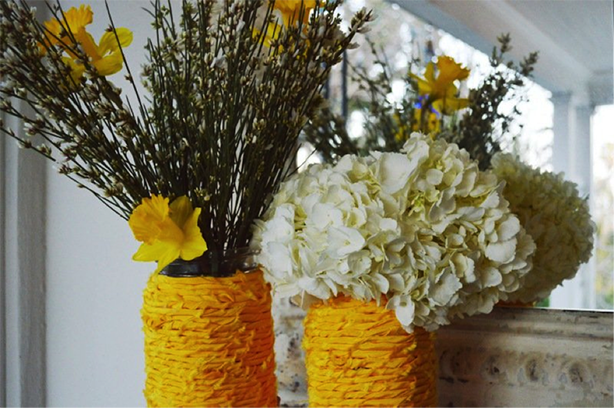 After the chill of winter comes the vibrancy of spring. Using a medium to large-sized candle jar, you can create these bright vases to welcome in the warmer air. This project can be doubly repurposed by using fabric from an old shirt or skirt. With this creation the embellishment possibilities are as abundant as the different kinds of fabrics that are available to you.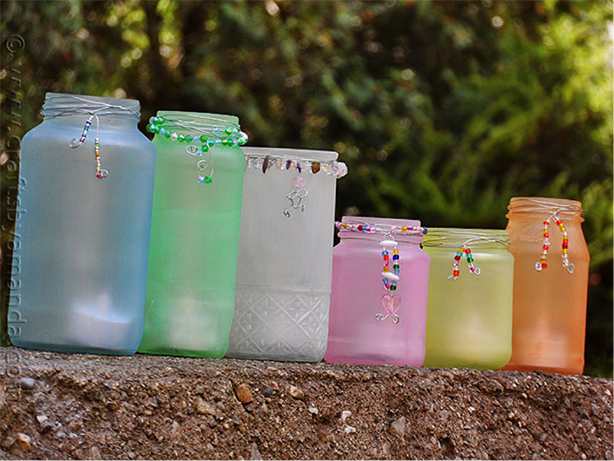 After your candle is gone, your candle jar can still be used as a candleholder. Using the technique from the above blog post to frost the glass, all you would have to add is a tealight candle to make it glow. These jars would be great decorations for evening outdoor parties or cookouts. Even used indoors, to add a splash of color, would be nice.
8. Tinted glass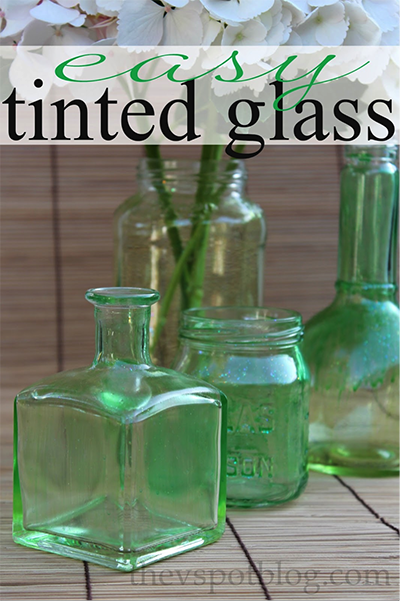 Your saved candle jars can be made into beautiful decorations by simply altering the glass color. Unlike the bright and fun ones above, these are muted and simplistic. The color combinations you can make are virtually limitless. Dye them all one color, or experiment with the color scheme of the room you will be placing them in.
9. Jar lid organizers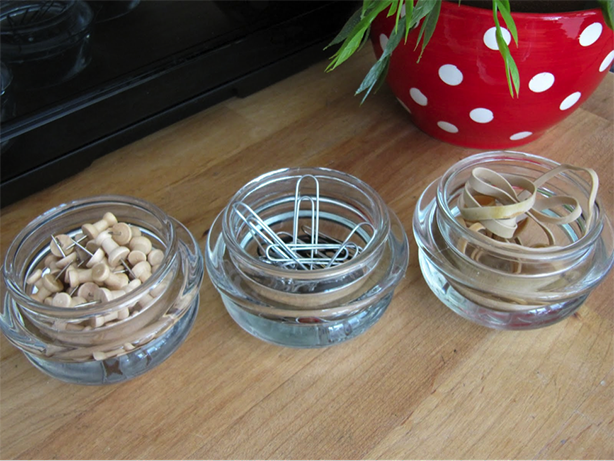 After all of those projects I image you are left with a big box full of stopper-type jar lids. Above, the lids are used to organize office supplies. However, the reuse possibilities of these lids does not stop there. Try using them as a dipping dish for paint, as a tealight candleholder or select them to hold sugar packets on the counter. The options are really only limited to the uses you find for them.
10. Button candle holder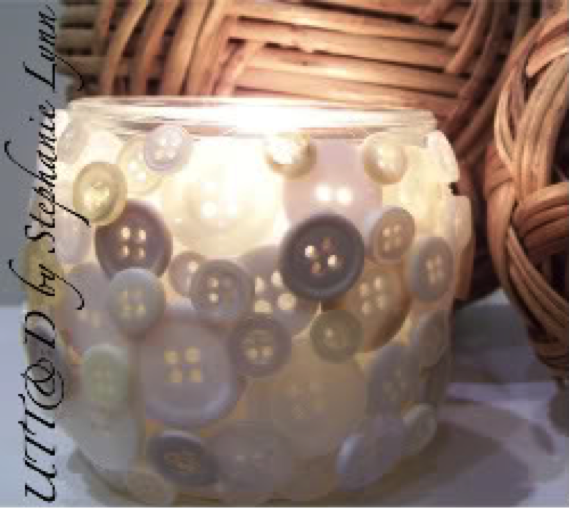 There are times when we look to upcycling a candle before it is even empty. Maybe you cannot find the perfect one to fit your décor, so you create it instead. Maybe it is too bland for your taste, or you are just tired of looking at it. Regardless of the reason, this solution is a definite way to utilize your crafty side.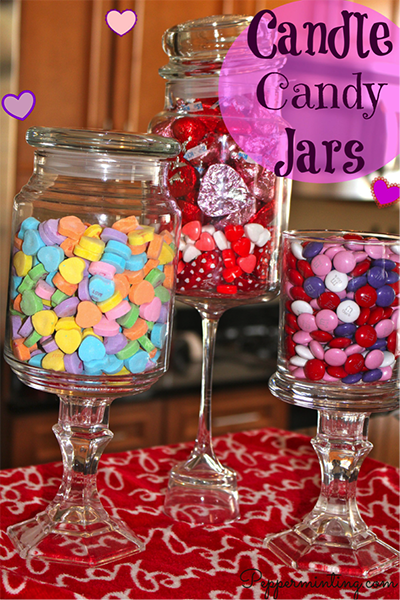 This design is brilliant in its simplicity. All you would need are old candle jars with lids, a glue gun and glass candlesticks from the dollar store. You can paint the pieces in contrasting colors, affix chalk paint or stickers, or even use glass-etching techniques to label the jars. Although the design is extremely meek, it turns out to be the most elegant piece in this article.
All images used are copyrighted and used with permission of the photographers/artists.