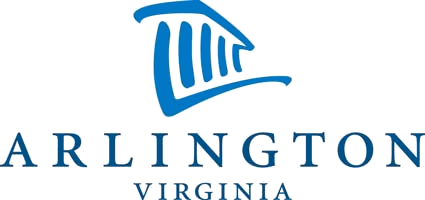 Background
Arlington, VA (pop. 227,146), a 26-square-mile self-governing city-county directly west of
Washington, DC
, is in the crosshairs of one of the country's fastest-growing regions. It is also home to a robust waste program, which is necessary, as its already dense population base figures to grow denser in the coming years. Residents of all single-family homes in Arlington are actually required to recycle most common household recyclables and can choose between 35- or 65-gallon blue roll carts for their weekly pick-up.
Materials recycled
The following materials must be thrown in curbside recycling bins in Arlington:
Aluminum cans, cardboard (all sizes), glass bottles, glass jars, aluminum cans, steel/tin cans, large household metal items (household appliances, bicycles, cabinets, doors, grills, iron furniture and more), magazines, newspaper and inserts, flyers, catalogs, loose paper and plastics with resin numbers 1 through 7.
Frequency
Arlington recycles at the curb on a weekly basis — same day as refuse and yard waste collection. Carts can be placed curbside at 5 p.m. day before collection, but no later than 6 a.m. on collection day. They must be returned to the property within 24 hours of collection.
Other programs
E-waste, appliance or bulky item collection appointments can be scheduled through
Arlington's website
. As of July 1, 2014, changes are being planned for Arlington's curbside yard waste collection, which was previously available year-round. In the interim, residents can schedule yard waste collection appointments as necessary. Four drop-off recycling centers service the Arlington area for recyclables, electronics, household hazardous waste materials and bulky materials:
More information
Visit the
Arlington Trash & Recycling website
for more recycling program info.