There is something about old windows that inspires nostalgia. Nowadays, there has been an increase in the popularity of salvaging them for other purposes. Here is a list to spark your own inspiration.
1. Bulletin board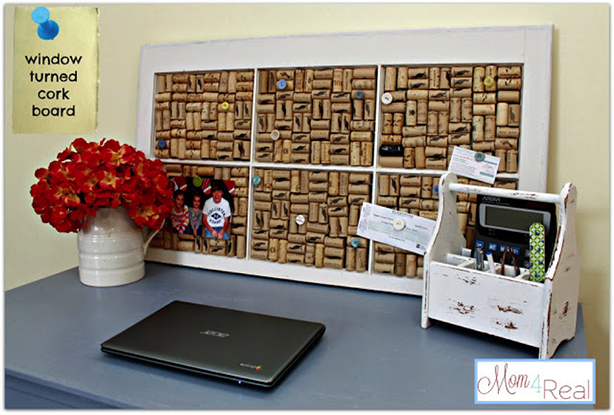 Blogger/DIYer Jessica Kielman combined buttons, tacks, wine corks, an old window and hot glue to create this charming addition to her home office. Having found a salvaged window at her local Habitat for Humanity ReStore, she was able to get the help of friends to save up the corks she needed to complete her project. Upon finishing, she used an estimated 324 corks for the project. In all, the cost of this project came in at under $15. This is not only an excellent way to upcycle materials, but it is also an awesome way to help keep anyone organized.
2. Chalkboard calendar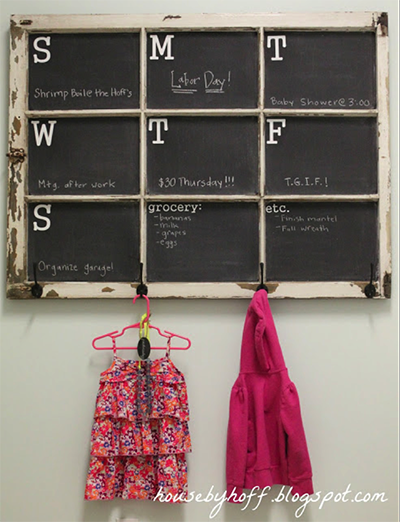 Chalkboards for home use are becoming more and more popular, but this one is especially stylish and functional. This board creates a central place for everyone in the family to see and add to the schedule. Plus, there is room to jot down needed groceries, and keep a running to-do list. The addition of the coat hooks to hang a child's clothes for the next day is wonderful bonus idea.
3. Bulletin board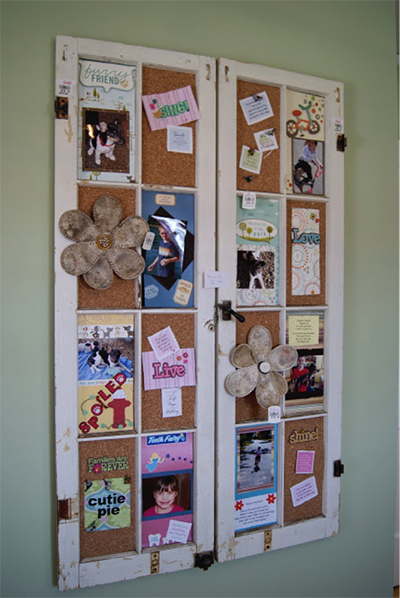 This is an adorable double-window corkboard that is glued on the original panes. Best of all, it's definitely not a strain on the pocket book. By keeping as much of the original window hardware intact as possible, it retains its rustic look. The windows would also serve purposeful by painting some of the panes with chalkboard paint. Simply put, the possibilities are endless.
4. Farmhouse cupboard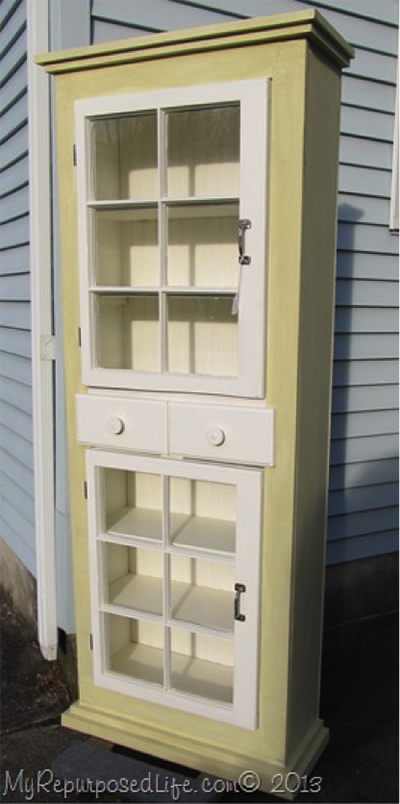 There's repurposing, and then there's repurposing. This beautiful cupboard definitely falls into the latter category. Other than the paint, the hardware on the drawers and the bead board backing, all of the materials used here are upcycled. The door hardware is original to the windows themselves, and you would never know by looking where the lumber came from. It is actually wood from an old waterbed. What a wonderful way to create what is sure to be a family heirloom with materials already in the home.
5. Dry-erase menu board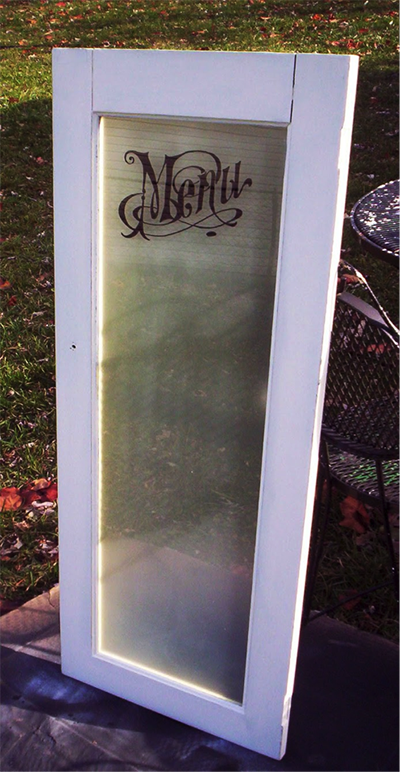 Chances are, you've probably been asked, "Hey, what's for dinner?" a few more times than you'd like. Well, someone found a way to answer that once and for all with this lovely dry-erase menu board. This was created by using an old window, an eye-catching graphic and frosted glass spray-paint. This is a useful board that would not only look great hanging in the kitchen, but could also easily be used outside for a backyard party this summer.
6. Vinyl signage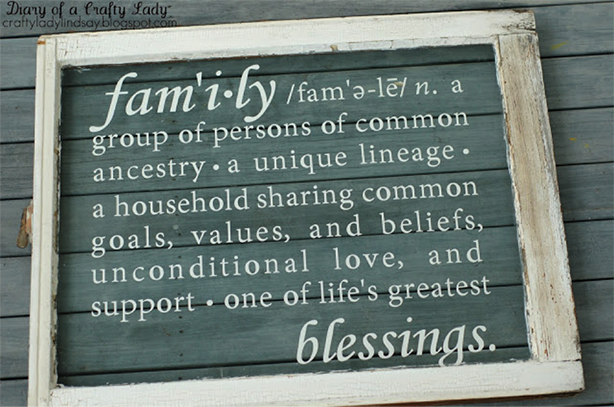 Lindsey at Diary of a Crafty Lady immediately saw the potential in this large 25-inch x 19-inch window when she spotted it on the curb for trash pick-up in her New England neighborhood. By using vinyl lettering, she not only created something visually stunning, but also changeable if she ever decided to repurpose this piece into something else. Something tells us that will not be happening anytime soon.
7. Framed prints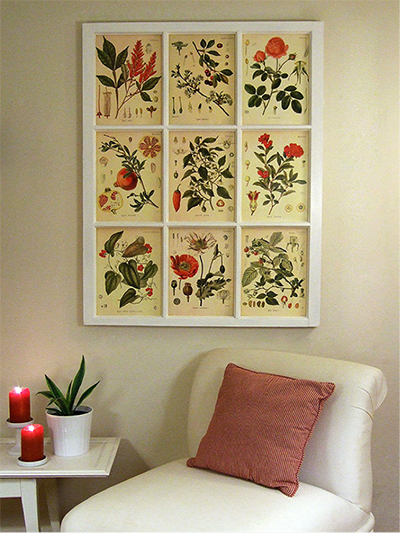 There are prints available on any subject that can be found online, whether your personal tastes lie in botanicals, music, art, sports or something else entirely. This one-of-a-kind piece is a great example of how to make a work of art that reflects who you are at a great price.
8. Quilt holder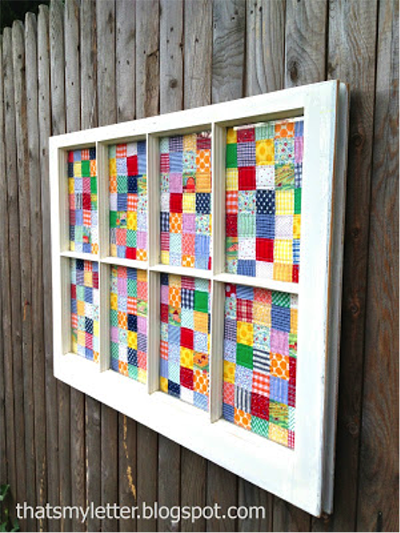 Nothing quite says "Americana" like using an old window to display a handmade quilt. Jaime at That's My Letter has found a way to create a piece of art that does just that. She made her quilted sections individually. If, for example, you are keeping a damaged quilt for sentimental value it is possible to use this method to preserve your memories. You can also try using alternating color schemes in each pane to shake things up.
9. French shelf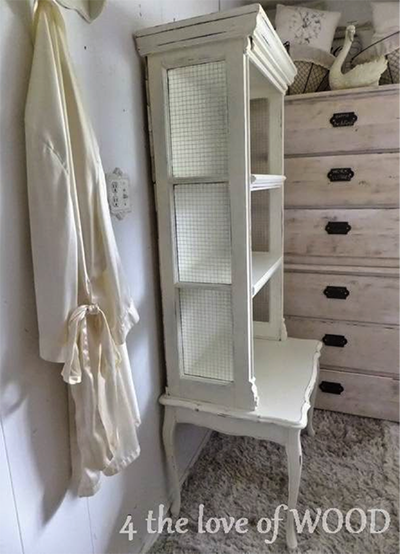 This French shelf would look great in any number of settings. It would fit well in a bedroom with a coastal theme, a living room with a shabby-chic motif, a large bathroom or even a dressing room, just to name a few. The glass is frosted and it contains wire mesh because this piece was made with old windows from a school. It was then combined with other repurposed wood to make the finished product you see here.
10. Jewelry organizer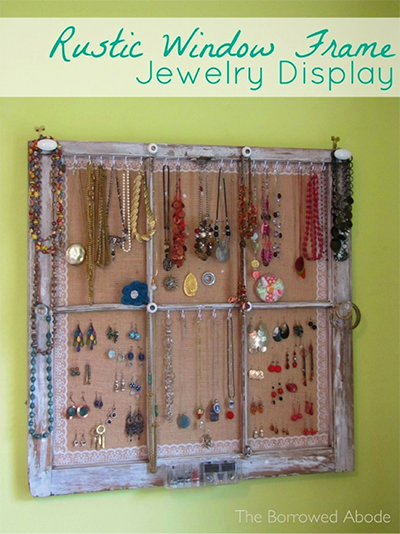 Unlike most window frame jewelry displays found online, this one uses burlap instead of wire mesh for the panel areas. The addition of small hooks at the top for bracelets and clear casing on the bottom for earring studs or rings is a great touch. If you do not have the counter or drawer space for a good jewelry box, this is a wonderful alternative!
11. Wedding decorations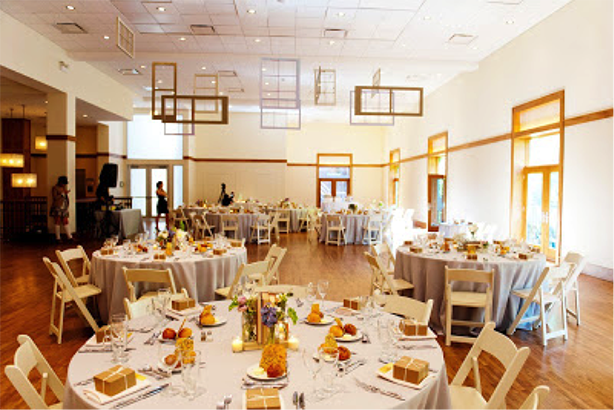 When Dawn E Roscoe Photography took pictures of Aly and Chico's wedding, there was something unique and unusual about the reception décor. The couple used old window frames hung from the ceiling over the dance floor to add another dimension to the room. While most would consider using window frames to be rustic, the way they are hung carefully spaced and in alternating directions gave this celebration a fresh, modern art theme.
12. Headboard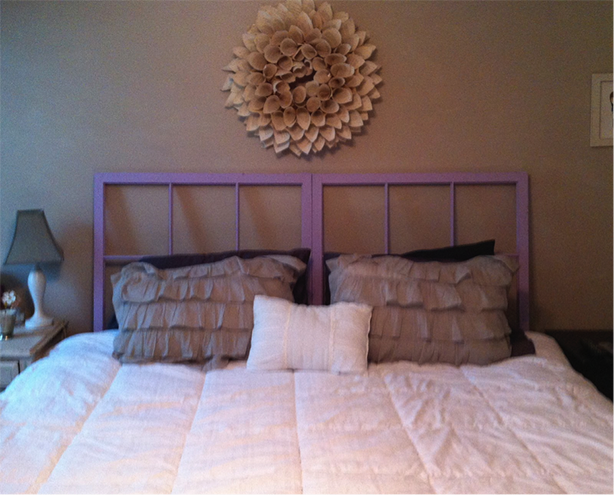 Aly loved the window panes that were used in her wedding reception so much that she wanted to keep a couple for sentimental value. She chose two that matched in size, painted them, and currently uses them as a headboard. Using window frames as a headboard is a great idea. They can be decorated in a multitude of ways. You could put fabric in the panes, or raise them a bit overhead and add artwork. I hope with all the different inspirations above, you can find your own creative way to reuse old windows. The resulting product is only limited by your imagination.
All images used are copyrighted and used with permission of the photographers/artists.