Background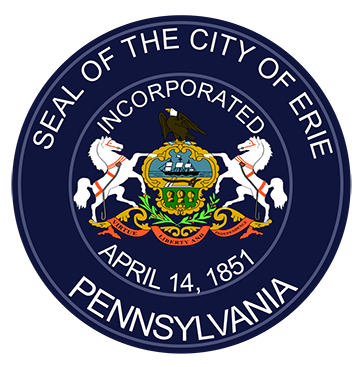 Named after the Great Lake its shores approach, Erie (pop. 100,671), in the far northwestern reaches of Pennsylvania, is the state's fourth-largest city, behind
Philadelphia
,
Pittsburgh
and Allentown. Known for its lakeside recreational activities, Erie also has a single-stream recycling program, but does not use bins or carts, instead opting for clear or blue bags available at local retailers. Last year, the city recycled some 5,000 tons of household recyclables, 4,800 tires and 70,000 pounds of e-waste.
Materials recycled
Paper
Loose paper, newspapers and inserts, paperboard, magazines, catalogs, junk mail, corrugated cardboard, egg cartons and paper bags are accepted.
Plastics
Clean plastic containers, bottles, trays and jugs numbered 1 through 7 are accepted.
Metals
Aluminum cans and tin/steel cans (rinsed) are accepted.
Glass
Glass bottles and jars (clear, brown and green) are accepted. Items must be rinsed.
Frequency
Erie recycles at the curb on a weekly basis. Bags must be placed at the curb with refuse the evening prior to collection day.
Other programs
The city offers a
recycling drop-off resource list
on its website that includes many household hazardous waste materials, electronics and everyday items and their safe disposal locations around the city. Erie holds an annual tire recycling event at the City Municipal Complex (1926 Holland St.). Find current information
here
. An annual e-waste collection event also takes place at the City Municipal Complex. TVs, desktop computers, laptops, monitors, keyboards, mice, printers, speakers and e-readers are accepted. Residents must show ID to drop off items. Event information can be found
here
. Yard waste is collected at the curb from late March through November each year. Place grass, leaves, hedge trimmings and garden trimmings in a hard container (50-pound limit) and set out on regular refuse/recycling collection day. Christmas trees are collected at the curb on regular collection day from late December through January each year.
More information
Visit the
City of Erie Public Works website
for more recycling program info.