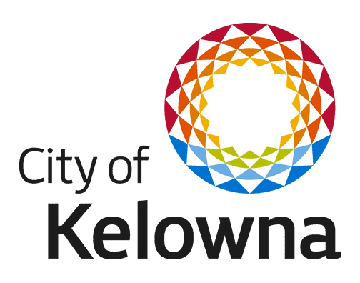 Background
In central British Columbia, Kelowna's (pop. 117,312) brand new recycling regulations just debuted in May of this year, ballooning the number of recyclables collected both at the curb and at the city's drop-off recycling depots. In this picturesque lakeside city, it is required that property owners of multifamily buildings provide on-site recycling, ensuring that just about everyone within Kelowna's limits has access to the curbside program.
Materials recycled
Paper
Newspapers and inserts, magazines, catalogs, junk mail, office paper, paper pet food bags (no foil lining), phonebooks, paper cups, frozen food packaging, spiral-wound paper cans, corrugated cardboard (including unsoiled portions of pizza boxes), paperboard, paper food and drink cartons, micowaveable paper containers and shredded paper (tied in a clear plastic bag) are accepted.
Plastics
Clean plastic bottles, containers, tubs and lids numbered 1 through 7 are accepted. Plastic bags and Styrofoam must be dropped off at recycling depots (see 'Other Programs').
Metals
Aluminum cans, tin/steel cans and metal lids and caps, empty aerosol cans, clean aluminum foil and clean aluminum containers are accepted.
Glass
Glass containers must be taken to the recycling depots.
Frequency
Kelowna recycles at the curb on a biweekly basis. Carts must be placed curbside by 7 a.m. on collection day, and should be 3 feet from any obstructions. For a collection schedule, download the city's
Living Greener Calendar
.
Other programs
Kelowna's recycling depots offer convenient drop-off points for the above-listed recyclables, plus others only accepted at these locations, including glass containers and bottles (clear and colored), Styrofoam packaging and containers, plastic bags and plastic wrap/overwrap packaging. Depot locations in the city limits include:
Glenmore Landfill, 1594 Glenmore Rd. Open daily, from 7:30 a.m. to 4:45 p.m.
Columbia Bottle Depot – Central, 1988 Kirschner Rd. Open daily, from 8 a.m. to 5 p.m.
Columbia Bottle Depot – Rutland, 680 Dease Rd. Open Monday through Friday, from 8 a.m. to 5 p.m., and Saturday and Sunday, from 8 a.m. to 4 p.m.
Columbia Bottle Depot – St. Paul, 1314 St. Paul St. Open daily, from 8 a.m. to 5 p.m.
The Battery Doctors, 1972 Windsor Rd. Open Monday through Friday, from 9 a.m. to 4 p.m., and Saturday, from 9 a.m. to 3 p.m.
All of the above locations (excluding the Glenmore Landfill) also collect electronics, power tools, light bulbs and fixtures for safe recycling. Biweekly curbside yard waste collection is available from March through November using the green roll carts. Grass clippings, leaves, weeds, plant trimmings, prunings, branches (up to 2 inches in diameter and 3 feet in length), pine needles, pinecones, pumpkins and fruit droppings are to be tossed in the cart.
More information
Visit the
City of Kelowna Recycling website
for more recycling program info.