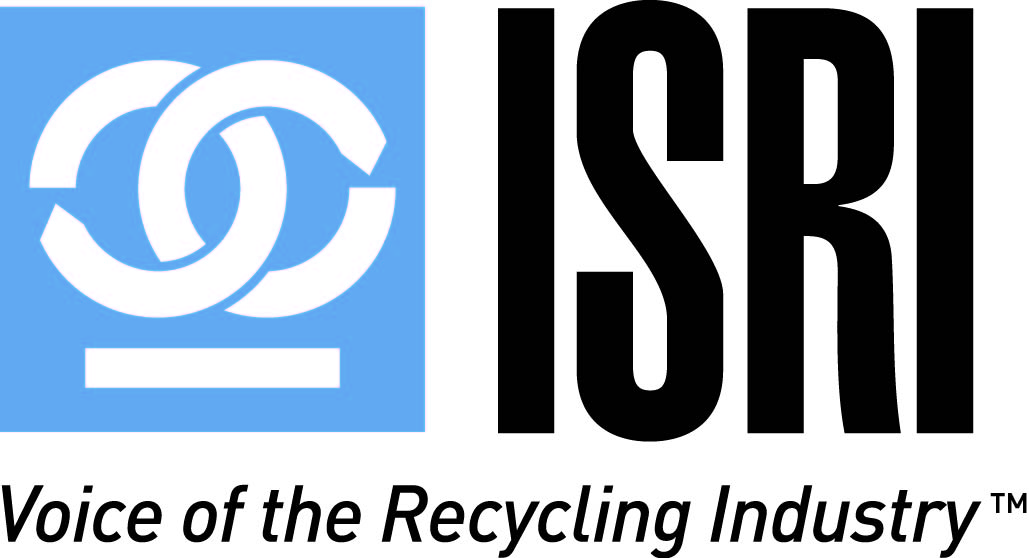 1800Recycling.com, an interactive website dedicated to enhancing and democratizing the consumer recycling experience, has announced a new partnership with the Institute of Scrap Recycling Industries (
ISRI
), the Voice of the Recycling Industry. The partnership will help educate 1800Recycling's users about scrap recycling and will provide them access to ISRI's array of valuable online resources for consumers, businesses, local governments and students. ISRI members are manufacturers and processors, brokers and industrial consumers of scrap commodities, including ferrous and nonferrous metals, paper, electronics, rubber, plastics, glass, and textiles. ISRI's associate members include equipment and service providers to the scrap recycling industry. Manufacturers and sellers of equipment and services—such as shredders, balers, cranes, cargo transporters, computer systems, and more—find value in promoting the scrap recycling industry through their membership in ISRI. As part of the new relationship, all ISRI members have been added to the 1800recycling database. "We are extremely proud to be partnering with our friends and industry colleagues at ISRI," said John Shegerian, Chairman and CEO of Electronic Recyclers International (ERI), the nation's leading recycler of electronics and e-waste, and parent company of 1800Recycling.com. "At 1800Recycling, our mission is to simplify the process of recycling, and education is a significant element of that process. Teaming with and combining our resources with the consortium of recycling industry thought leaders at ISRI enables us to provide the best possible educational resources available in the world of scrap recycling for all our audiences." "We're thrilled to work with the innovative 1800Recycling team," said Robin Wiener, president of ISRI. "Their 1800Recycling.com searchable database is an outstanding resource to help people and businesses connect with our members in their communities to recycle properly. Their commitment to recycling is also consistent with our own and we're pleased to be able to reach 1800Recycling's diverse audience with information that will help educate them and empower them to become even more effective and efficient recyclers." Among the ISRI online resources that are now available as links on the 1800Recycling site are:
Commodities Information
,
Economic and Jobs Data
,
scrap metal theft prevention programs
, the
Design for Recycling Award
(recognizing manufacturers that take recycling into consideration when designing a product), and
Education Resources
for students, including classroom posters and curriculum for
K-12 classrooms
supporting STEM education, all developed by ISRI in partnership with
JASON
Learning. Via its mobile app, online resource and phone service, 1800Recycling.com provides information about recycling services and facilities to anyone, anywhere by ZIP code. Designed to make the recycling process easy and more accessible, 1800Recycling.com's nationwide search functionality will also become a clickable icon on the ISRI site. Consumers can also opt to call 1800Recycling via telephone for a 24/7 phone line resource or download the interactive app available via the
Apple App Store
and
Google Play
Store. The app, the newly enhanced site and phone service each can direct users to responsible recyclers of electronics, tires, oil, paint, glass, plastic, household hazardous waste, wood, mattresses, carpet, junk – basically everything that can be recycled.
For more information on general recycling needs, visit electronicrecyclers.com, greenisgoodradio.com or urbanmining.org. "The Voice of the Recycling Industry" and "Design for Recycling" are registered trademarks of ISRI. Electronic Recyclers International (ERI), the world's largest privately held recycler of electronic waste, is e-Stewards and R2 certified to de-manufacture and recycle every type of electronic waste in an environmentally friendly manner. ERI processes more than 275 million pounds of electronic waste annually at eight locations serving every zip code in the United States. For more information about e-waste recycling and ERI, call 1-800-ERI-DIRECT or visit www.electronicrecyclers.com.