The old items you constantly find no room for in your home do not have to end up in your recycling bin quite yet. With just a little ingenuity you can give them a makeover. If you are like me, you may be stumped for ideas and need to draw inspiration from somewhere. This list is that source. Check out these 11 ideas to get your creativity flowing.
1. Suncatcher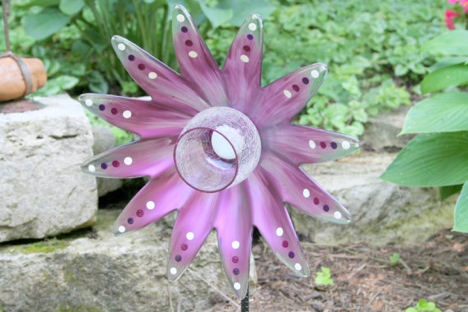 The glass suncatcher is perfect for your garden. It adds a different form of esthetic sense to your foliage. Your visitors will not only marvel at your fresh flowers, but also at these striking glass versions. Since they are constructed from glass, they are the perfect suncatchers. They would also look gorgeous along the parallel edges of your garden walkway.
2. Decorative wine glass holder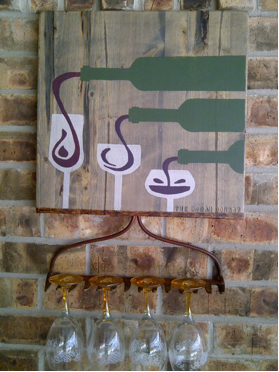 This beautifully rustic wine glass holder will turn each and every head that walks into your kitchen. You will surely reap a lot of praise from guests as this creation is not only unique, but also very artistic. This is also a budget-friendly way to display your favorite wine glasses and to make them easily accessible to your guests who stop by.
3. TV stand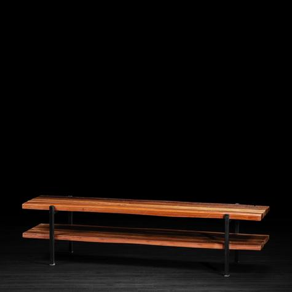 This sleek TV unit is made from recycled wood and is modestly complemented with black polished feet. It can be placed in your den or bedroom, however, I think its simplistic design will stand out beautifully in the living room as well. All of the TV stands that artemano creates are not only functional, but they are also attractive pieces of contemporary art.
4. Address signage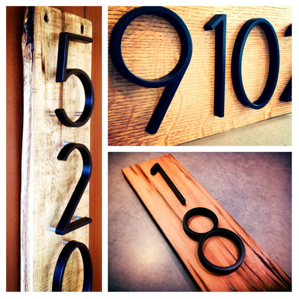 These rustic house numbers are out of the ordinary and will surely stand out above your neighbor's. With this particular design you can either opt for the number to be floating or flush mount. This is a simple yet elegant way to spruce up an old board, and while adding a bit of class to your curb appeal.
5. T-shirt to cute shirt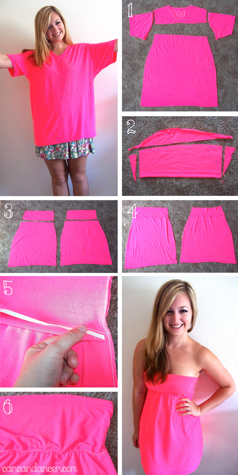 We all have clothes that we no longer wear. Maybe they no longer fit properly, or possibly they are out of style. Whatever the reason, there is no need to toss them immediately, especially when you look at the simple creation above. What a cute top or even a cute coverall to wear over a swimsuit! The resulting look is up to you, so you could try expanding on this idea and cut patterns into the shirt. Attempt reinventing your own old T-shirts with this fashionista idea.
6. DIY ladder shelf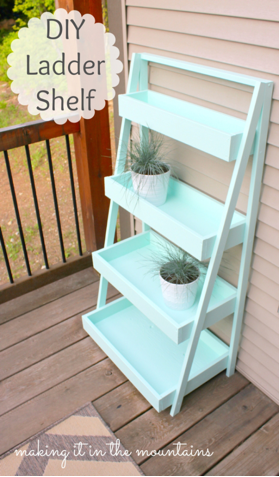 The ladder shelf will make an empty corner appealing, not to mention useful. I am definitely not a carpenter, but this seems like it could be simple enough for me to make with my kids one afternoon. Use fun and frisky colors or perhaps a stencil to personalize it for your own home. Using some old wood and the DIY instructions you can create a cute decorative ladder like the one above. If you desire your ladder shelf to be placed outdoors, simply apply your preferred waterproofing sealant.
7. Pallet furniture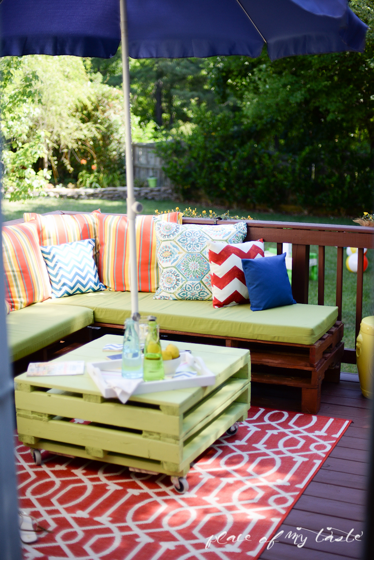 Pallet furniture is a great idea for anyone who wants to give their patio a facelift without spending vast amounts of money. To make the furniture appear as if it was directly pulled from a showroom floor, be sure to give each piece a thorough paint job. If you plan on using them in a spot to unwind, choose pastel colors, as they help make you feel more relaxed. You can also add wheels to the pallets to easily change the positioning.
8. Stump side table
This side table made from a tree stump is a fantastic upcycled home décor piece. It provides a simplistic yet rustic look with functionality. Make sure that you use multiple coats to achieve a brand new look. If you want to protect your new table from spills and scratches, you will need to use a coat of clear enamel.
9. Bottle place markers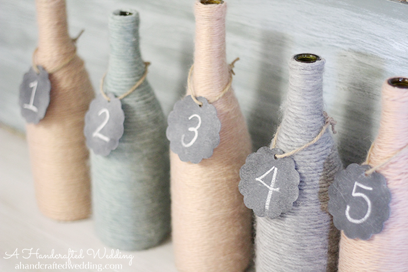 These handcrafted bottles are so simple to make, yet they have the potential to provide a lavish look in lieu of a simple one. The upcycled bottles can be used as table numbers or vases. Here they are perfectly utilized in a wedding as markers at a table setting. There are a multitude of designs you can make with all the different kinds yarn available.
10. Mounted wine bottle shelf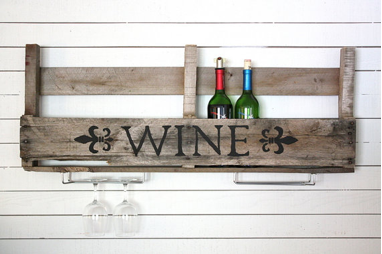 The wooden wine bottle shelf would be a wonderful addition to your kitchen, covered porch or even to the décor inside a restaurant. It has a distinctive touch and can be simply personalized. If you are in need of more kitchen space, this can assist with that issue.
11. Bucket planters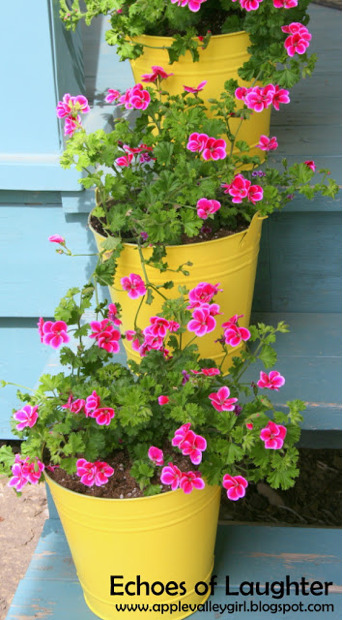 I love these bucket planters and intend on making my own for my back patio. They would make perfect decorations to any flower garden or front porch. Simply painting them can help spruce up the look of your entire yard. Those are just a few of the many ideas I have seen about repurposing old household junk into cool, useful and even beautiful items. Plus, you are decluttering your home to give way to new creative ideas and possibilities.
All images used are copyrighted and used with permission of the photographers/artists.