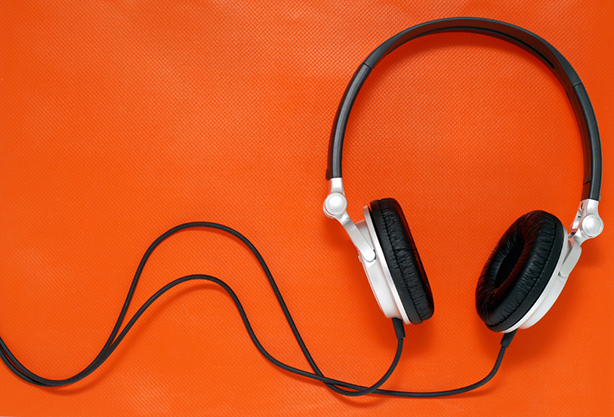 From the tiny earbuds that come standard with iPods, to the giant headphones athletes tend to fancy these days, headphones are everywhere. They are great for listening to music or radio programs in public, or enjoying the sounds of your favorite artists at home if your relatives do not agree with your taste in tunes. Headphones are not so great for the environment, however. They are small and made up of all kinds of different materials, including a type of plastic that is difficult to recycle under any circumstances. When you are ready to recycle your old pair of headphones, there are a couple companies that will accept them and do the right thing with them. But remember: If your headphones still work, chances are someone else wants them. See if you can find a good way to reuse them before you do anything else.
What are headphones made of?
Headphones have three main components: tiny speakers, a casing to hold those speakers and a cord. The speakers contain magnets that move the sound into tiny cones that serve as amplifiers and deliver the music to your ears. The magnets are metal and the cones can be made of paper or plastic. The headphone casing refers to the parts that contain those speakers and, in some cases, keep them on your head. Earbuds are likely to be made of rubber or silicone so they have some flexibility. Over-the-ear headphones, on the other hand, often contain polyvinyl chloride, or PVC, one of the most toxic and difficult types of plastic to recycle. Rubber and foam are commonly found in the pads that rest against or around the ears. Foam ear pads may be covered in latex or synthetic leather to make them more comfortable and easy to sanitize. Headphone cords are copper or aluminum wire covered in plastic. You'll find the same materials in other kinds of cords around the house, including those connected to televisions, computers and appliances.
A brief history of headphones
According to an
article in Smithsonian magazine
, headphones have been around since the 19th century. Telephone operators were among the first users, as were fans of British opera, who could listen to live performances in the comfort of their own homes via huge sets of headphones provided by a company called Electrophone. The U.S. Navy was one of the earliest domestic adopters of headphones. The Navy needed a good way to listen to radio transmissions during World War I, and an invention by Nathaniel Baldwin proved to be just the ticket. In 1957, the Koss Corporation came up with a headphone design that could hook into a phonograph, giving listeners a sound that more closely approximated a concert hall than anything else on the market. In 1979, the Sony Corporation started selling the Walkman, which gave rise to the popularity of portable music devices that still exists to this day.
How to recycle headphones
Headphones may be accepted at your city or county recycling facility, especially if they have a program that recycles e-waste. Easton, PA, specifically lists headphones as an item that can be dropped off for free at its electronics recycling center. But most curbside programs do not accept electronic waste and therefore will not take headphones. One option for recycling any brand of headphones is
JLab
, which sells headphones, Bluetooth devices, speakers and other electronics gear. To participate in JLab's recycling program, fill out the short form on the company's website and it will send more details. Just as exciting: JLab will send you a coupon for 30% off a future purchase on its site.
Thinksound
, a New Hampshire-based headphone manufacturer, also offers a recycling program. Download and fill out a recycling form on Thinksound's website, then stick it in a box along with your unwanted headphones and mail it to the address on its website. Thinksound offer a coupon for 15% off your next purchase on its site (the discount is slightly higher if you are recycling a set of Thinksound headphones). As the company says on its website, "Recycling can be rewarding!" If your headphones still work but you are upgrading to something bigger and/or better, you can donate your old headphones to a thrift store. A family member, friend or co-worker may consider your unwanted headphones an upgrade, so see if you can pass them on someone else who will appreciate them. If the headphones are high quality you can also consider selling them on Craigslist or a similar site.
How to make headphones last longer
The best way to avoid throwing headphones away is to invest in a good pair and take good care of them. The website eHow has several
tips for making headphones last longer
, including cleaning them and being careful when wrapping and putting away the cables. If your headphones do break, the good folks at
iFixit
dedicate a whole section of their website to headphone repair. Check it out to see if you can make a diagnosis and fix your headphones yourself.