Background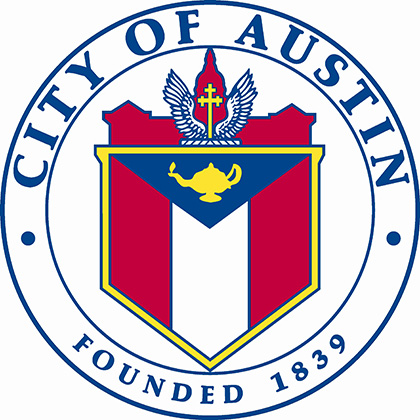 One of America's fastest-growing cities, Austin, TX (pop. 885,400), is not only interested in teaching its residents to live more sustainably, but it also wants to be perceived as the national leader in waste-cutting municipalities. The city is touting that "87% of Austinites recycle," and asking the remaining 13% to
pledge to do the same
. Additionally, Austin's "
Give Us 5 Challenge
" asks residents to increase their recycling haul by 5 pounds every month. The goal is to achieve 51 pounds per household. Through mid-2014, the city is reporting per-household numbers in the mid-40-pounds range. Local hauler Austin Resource Recovery's blue recycling cart service is available for single-family households and select multifamily buildings across the city. All recyclables are commingled into the blue cart. Each of these initiatives are part of Austin's zero-waste goal of reducing landfilled trash by 90% by 2040.
Materials recycled
Paper
Loose glossy and matte paper, envelopes, junk mail, greeting cards, newspapers, coupons, posters, sticky notes, paper bags, wrapping paper (excluding those with foil), magazines, catalogs, paperboard, paper towel tubes and corrugated cardboard are acceptable.
Plastics
Hard plastics numbered 1 through 7, including water bottles, milk jugs, jars, tubs, detergent bottles, buckets, lawn furniture, baskets, milk crates, pet carriers, toys, totes, lids, flower pots and trays, dish drainers and trashcans, are accepted. Empty and rinse all containers. Remove any metal content from plastic items before placement in cart. No Styrofoam, plastic bags or plastic-wrap.
Metals
Aluminum cans, steel/tin cans, clean aluminum foil (balled 2 inches or larger) and clean aluminum trays, tins, pans and pots are accepted.
Glass
Glass bottles and containers (all colors; rinsed) and their caps/lids are acceptable.
Frequency
Austin recycles at the curb on a biweekly basis, breaking the city up into "A" and "B" collection weeks. Carts must be placed at the curb by 6:30 a.m. on collection day and should be spaced 5 feet from other carts or obstructions. A collection day map and calendar is available
online
.
Other programs
Austin residents enjoy twice-annual residential bulk item collection at the curb. Acceptable items include doors, carpet, furniture, appliances (with doors removed, if applicable), car tires (rims removed; limit eight), lawn mowers (remove gas or oil), railroad ties (halved), pallets, rolled fencing and nail-free lumber. Residents will receive notice via mail of their upcoming pick-up day. All items should be placed curbside by 6:30 a.m. on the designated day. Large brush is collected curbside twice a year as well. Stacks should be between 5 and 15 feet in length and no more than 4 feet in height. Tree trunks measuring more than 8 inches in diameter should be no longer than 3 feet. A mailer is sent to residents informing them of the next collection day. All items must be curbside by 6:30 a.m. Do not block the sidewalk or enter the street. Yard waste collection occurs on a weekly basis, same day as refuse collection. Small limbs, grass, leaves and yard prunings are accepted. Items must be curbside by 6:30 a.m. on collection day and must be spaced 5 feet from other carts or obstructions. Up to 30 gallons of home-generated household hazardous waste items can be taken to the City of Austin Household Hazardous Waste facility (open to Austin residents and surrounding Travis County residents), 2514 Business Center Dr., for free drop-off. Accepted items include fluorescent bulbs, household batteries, car batteries, cell phones, household cleaners, automotive fluids, oil filters, paints and thinners, pesticides, herbicides, photographic chemicals, mercury, aerosol cans, pool chemicals, cooking oil and propane cylinders. Open to residents Tuesday and Wednesday, from 10 a.m. to 6 p.m. and Saturday, from 7 a.m. to noon. Austin's Resource Recovery Center, 3810 Todd Ln., accepts household electronics and appliances for drop-off processing. Accepted items include TVs, CRT monitors, computers, computer equipment, keyboards, mice, cell phones, PDAs, pagers, printers, scanners, copiers, CD cases, fax machines, video game consoles, cameras, air-conditioners, hot water heaters, dryers, stoves and refrigerators. If it plugs in, the facility will most likely process it. Open Monday through Friday, from 8 a.m. to 4 p.m. Citizens must wear close-toed shoes to enter.
More information
Visit the
City of Austin Recycling website
for more recycling program info.