Background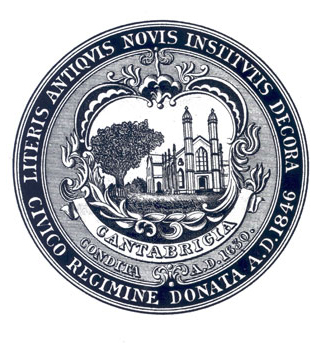 Just due west of
Boston
, Cambridge, MA (pop. 106,471), is perhaps the country's foremost higher-education center, home to MIT and Harvard University. Cambridge handles recycling smartly, as you might expect. Recycling has been mandatory at any waste-generating building in the city since a city council ordinance was enacted in March 1991. That means Cambridge residents have been recycling for a long time, yet recycling rates continue to climb citywide. Since single-stream recycling was enacted in 2010 (using 65- or 95-gallon roll carts), Cambridge has seen a 12% increase in recycling tonnage.
Materials recycled
Paper
Newspapers and inserts, magazines, catalogs, loose paper, junk mail, paperboard (including frozen food boxes), milk/juice cartons, coffee cups, wrapping paper (no foil-containing wrapping paper), phonebooks, books (if hardcover, remove the cover first), paper bags, shredded paper (in sealed clear plastic or paper bags) and corrugated cardboard (including clean portions of pizza boxes) are accepted.
Plastics
Plastic bottles and containers (rinsed), large rigid plastic items (i.e., buckets, laundry baskets, toys, etc.)
Metals
Aluminum cans, steel/tin cans, aluminum foil, aluminum trays, empty aerosol cans and spiral cans (i.e., potato chip or nut cans) are accepted.
Glass
Glass bottles and containers (all colors; rinsed) are acceptable.
Frequency
Cambridge recycles at the curb on a weekly basis, same day as trash. Carts must be placed at the curb between 6 p.m. the evening prior and 7 a.m. on collection day. A collection day calendar and map are available
online
.
Other programs
Cambridge's Recycling Center, 147 Hampshire St., is the city's drop-off location for household items and electronics. City residents can drop off batteries (non-alkaline), books (up to 10 per visit), three-ring binders, bottles, cans, cardboard boxes, CDs, DVDs, video games, cell phones, electronics, small appliances, flags, food scraps, metal items, mercury-containing items (fluorescent light bulbs, thermometers, thermostats), packing peanuts (but no block Styrofoam), paper, plastic bags (all except frozen food bags, pre-washed salad bags and biodegradable plastic bags), plastics, string lights and toner and ink cartridges. The facility is open Tuesdays and Thursdays, from 4 p.m. to 7:30 p.m., and Saturdays, from 9 a.m. to 4 p.m.
The city holds four household hazardous waste collection events per year. The following items are collected: batteries (automotive and non-alkaline), antifreeze, brake fluid, engine degreaser, transmission fluid, car tires (four per household), household cleaners, glue, solvents, photography chemicals, pool chemicals, fluorescent light bulbs, thermostats, thermometers, oil-based paint, latex paint, insecticides, pesticides, herbicides, prescription medications, propane cylinders (20 pounds or less), gasoline, kerosene, sterno and motor oil. Proof of residency is required. Check the city's website for the latest collection dates and locations. Curbside yard waste collection takes place from late March through mid-December annually. Yard waste is collected on regular pick-up day, and may be contained in paper yard waste bags or rigid containers labeled "yard waste." Accepted organics include leaves, grass, plants, prunings, twigs (less than 1 inch in diameter and 3 feet long), pumpkins and tree limbs (no more than 3 feet in length and diameter; must be bundled together). Christmas trees are collected at the curb from late December through mid-January, or they can be taken to the Recycling Center. The collection window at the Recycling Center is typically a week longer than the curbside program.
More information
Visit the
City of Cambridge Department of Public Works website
for more recycling program info.