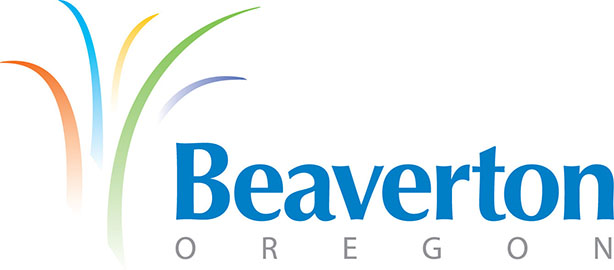 Background
Beaverton, OR (pop. 93,542), a growing suburb just 7 miles west of
Portland
, is well known as the home of
Nike
, Inc., but also for its progressive public transit system, scenic enclaves and easy ocean access. Its curbside recycling program, which is available citywide for residences and businesses, uses a single-stream cart to collect paper, plastic and metal items, and a separate bin for glass items. Residents can choose between 20-, 32-, 60- and 90-gallon recycling containers. Of note: Used motor oil is collected at the curb at all residences within the city.
Materials recycled
Paper
Newspapers and inserts, magazines, catalogs, loose paper, junk mail, paperboard (including frozen food boxes), milk/juice cartons (rinsed), aseptic containers (rinsed), paper bags and flattened corrugated cardboard are accepted.
Plastics
Plastic bottles and containers numbered 1 through 7 (rinsed; 6 ounces or larger) and large rigid plastic items (buckets or baskets 5 gallons or smaller) are accepted.
Metals
Aluminum cans (rinsed), steel/tin cans (rinsed), aluminum foil, aluminum trays (rinsed), empty aerosol cans and scrap metal (placed in a sealed or crimped metal can) are accepted.
Glass (in designated glass bin)
Glass bottles and containers (all colors; rinsed) are acceptable.
Used motor oil
Set used oil beside recycling cart in a see-through 1-gallon plastic container with a screw-top cap (i.e., a milk jug).
Frequency
Beaverton recycles at the curb on a weekly basis, same day as trash. Carts and bins must be placed at the curb by 6 a.m. on collection day. A collection map, broken up by regional haulers, is available
online
.
Other programs
It has been illegal to trash electronics throughout Oregon since 2010. The Oregon E-Cycles program handles e-waste collection throughout the state. Oregon Metro, a regional agency in northwest Oregon, oversees household hazardous waste facilities and collection events in the area. The nearest drop-off location is in northwest Portland. Metro also offers a searchable database of drop-off solutions across the metropolitan area. Expired medications can be dropped off at the Beaverton Police Department, 4755 SW Griffith Dr. Accepted items include prescription medications and samples, over-the-counter medications, vitamins, pet medications, medicated ointments and liquid medication in leakproof containers. Drop off is accessible Monday, from 7 a.m. to 5 p.m.; Tuesday through Thursday, from 7 to 7; and Friday, from 7 a.m. to 5 p.m. PaintCare Oregon offers drop-off points for used paint containers across Oregon. For those in and around Beaverton, click here.
More information
Visit the
City of Beaverton Recycling and Garbage website
for more recycling program info.