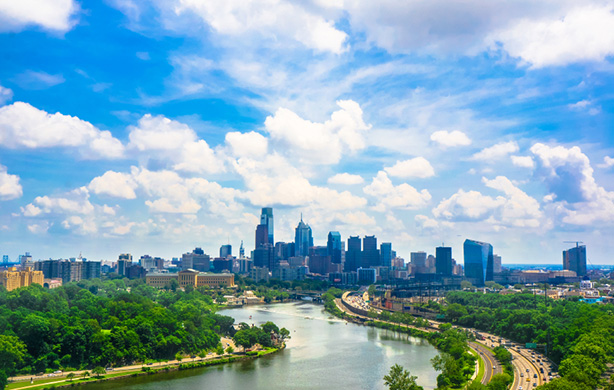 Since 1997, people across the country have come together on November 15 to celebrate
America Recycles Day
. This is the only nationally recognized day dedicated to the promotion of recycling — a day to educate and motivate our neighbors, friends and community leaders about what can be achieved when we all work together. Below are some scheduled events to celebrate American Recycles Day 2014 in the Philadelphia area.
Fairmount Civic Association's annual fall cleanup
Location:
Eastern State Playground, North 22nd and Brown streets, Philadelphia, PA 19130
Date and time:
Saturday, November 8, from 10 a.m. to 1 p.m.
Event description:
Join the Fairmount Civic Association's annual fall cleanup and help beautify the neighborhood. Meet at the playground behind Eastern State Penitentiary (at 22nd and Brown streets). Sign in, get some snacks and pick up supplies, including gloves (Note: All supplies must be returned.). Volunteers will also receive museum passes to Eastern State Penitentiary. The cleanup will take place between Brown and Aspen to Pennsylvania Avenue, but volunteers are welcome to clean other streets. This event is open to everyone, even if you are not a Fairmount neighborhood resident. Litter affects all of us.
For more information:
Contact Sam Holloschutz, Fairmount Civic Association Neighborhood Improvement Committee Chairman, at
sam.holloschutz@gmail.com
, or visit the
Fairmount Civic Association website
.
America Recycles Day Event at the Philadelphia International Airport
Location:
Philadelphia International Airport, Terminal D, Level 3, Philadelphia, PA 19153
Phone:
215.937.5510
Date and time:
Thursday, November 13, from 9:30 a.m. to 2 p.m.
Event description:
The goal is to educate passengers as they walk through the airport on ways that they can have a positive impact on the environment and to promote Philadelphia International Airport's commitment to sustainability.
For more information:
Email
tamika.davis@phl.org
or visit
phl.org
.